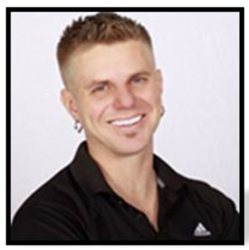 La Mesa, CA (PRWEB) May 30, 2014
JJ Brawley, the owner of both the La Mesa Fit Body Boot Camp and North Park Fit Body Boot Camp, has earned a reputation for himself and his indoor boot camps. That reputation has as much to do with helping local kids and teens as it does with helping clients burn fat and get into shape.
Brawley frequently conducts fundraising events to raise both awareness and money for many local non-profits, but his passion is helping kids and teens. That passion has led Brawley to start an innovative new summer program at La Mesa fitness boot camp. The idea for the summer program was inspired by his concern for the state of children's health and physical fitness today, a problem that he feels public schools aren't addressing.
"With the public school systems having their funding cut for physical fitness programs and some schools having PE dropped completely, it's no wonder kids are spending even more time playing video games and less time outside playing," he says.
He adds that the lack of daily exercise both in school and after school has had some alarming results. "Childhood Obesity has hit an all-time high. For the first time in our history, children under ten are being diagnosed with Type 2 diabetes, which has been shown to be almost entirely caused by a poor diet and lack of exercise." Brawley goes on to explain, "Most kids can't even do two push-ups and nearly 50% of kids in the public school system exhibit risk factors for heart disease."
The Summertime Family Fitness program is Brawley's effort to get some of the community's children active during the school break instead of sitting at home playing video games or watching TV.
"I'm sure I don't need to get on a soapbox and explain how important it is for kids to be out and active," says Brawley. "But it's also important that parents provide an active role model for their kids. So this program is designed for both kids and their parents to come in and get a great workout, all while having a lot of fun together as a family."
The program is open to parents and children in grades 4-12. The ten-week program will begin the second week of June and run through August. Brawley advises that he will only be able to accept 25 families into the program, so he urges parents to call and register as early as possible.
"The summer months often go by without a lot of quality family time, with kids sitting at home indoors and parents working hard to take care of their families," says Brawley. "This program is a way to get kids moving, help parents set an example for good health and allow them to spend some great time together."
About LaMesa and North Park Fit Body Boot Camp

LaMesa and North Park Fit Body Boot Camps are part of the Fit Body Boot Camp family of indoor fitness boot camps, whose global goal is to engage 20% of the world's population in a healthy and fit lifestyle by the year 2020. Both Fit Body Boot Camps are owned and operated by JJ Brawley. Brawley is committed to helping members of his community set and accomplish their own health and fitness goals.
For more information about LaMesa Fit Body Boot Camp or the Summertime Family Fitness Program located at 8314 Parkway Dr. La Mesa, please call (619) 800-3480 or visit the Facebook page at https://www.facebook.com/LaMesaFitBodyBootCamp or learn more at the company's website at http://www.sdtrainer.com/.