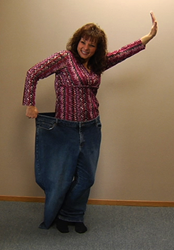 Los Angeles, CA (PRWEB) May 28, 2015
Although many people have resigned themselves to the thought that they are stuck with their slow metabolism for life, never being able to maintain a healthy and comfortable weight, this is not true. There are methods to jump start the metabolism. And, while giant food companies increase their advertisements for low-carbohydrate, low-fat and no-fat foods, cleverly worded to lure consumers who think that they are eating healthy, many times the foods contain hidden ingredients and hidden carbohydrates that will sabotage efforts to manage a healthy weight. For this reason, Diet Doc has incorporated education into their comprehensive weight loss programs that teach their patients how to identify hidden carbohydrates in various foods to keep the fat burning gates open and responsive for safe, fast and long term weight loss success.
Most people who are dieting understand that they should avoid donuts, potatoes and pasta, but many do not realize that there are hidden carbohydrates in almost all foods. Even seemingly healthy, high protein foods can contain hidden carbohydrate sources. Making oneself aware of words such as maltodextrin, modified starch, and powdered cellulose and keeping menu options and recipes simple, while avoiding foods with more than a few ingredients can go a long way in managing a healthy weight.
While Diet Doc understands that learning how to identify hidden carbohydrates actually translates into real weight loss success, they also recognize that most people do not have a medical or nutritional background, much less the extra time to read and decipher every food label in the grocery store. Because of this, they designed their diet plans that include nutritionist-designed meal and snack plans that are uniquely and strategically created to be specific to each patient's age, gender, activity level, nutritional needs and medical conditions.
Creating the patient specific meal and snack plans is only one piece of Diet Doc's weight loss puzzle. The diet programs also include an initial online doctor visit which enables the doctor to completely review and assess the entire system to uncover and address the real reason for weight gain, unlimited consultations with the expert staff, prescription diet products that are geared toward jump starting the metabolism and opening the fat burning gates, all while eliminating negative dieting side effects of energy loss, between meal hunger and food cravings. Finally, Diet Doc includes doctor supervision and medical guidance throughout with weekly checkup calls to assess each patient's progress and comfort level.
Qualified patients who desire faster weight loss can enhance their diet plans with Diet Doc's pure, prescription hormone diet treatments to signal the brain to release, attack and flush stored fat from the belly, hips, thighs, underarms and buttocks at an amazing pace, exclusive diet pills to curb the appetite and eliminate the urge to overindulge and powerful fat burners to burn fat 4 times faster.
New patients can simply contact Diet Doc's appointment center at 888-934-4451 888-934-4451 free and schedule a phone or Skype consultation with one of the company's licensed doctors. After a quick and thorough health evaluation and consultation, eligible patients may receive a prescription for one or more of Diet Doc's powerful weight loss medications shipped directly to their door via one of the company's contracted licensed United States based pharmacies. Each prescription is manufactured in FDA approved USA pharmacies, and arrives with a certificate of purity.
Diet Doc's state of the art, comprehensive diet plans have helped patients throughout the country safely and successfully improve their health and restore their figure leading to the company becoming the most trusted and reliable source for safe, fast and long term weight loss success.
About the Company:

Diet Doc Weight Loss is the nation's leader in medical, weight loss offering a full line of prescription medication, doctor, nurse and nutritional coaching support. For over a decade, Diet Doc has produced a sophisticated, doctor designed weight loss program that addresses each individual specific health need to promote fast, safe and long term weight loss.
Diet Doc Contact Information:
Providing care across the USA

Headquarters:

San Diego, CA

(888) 934-4451

Info(at)DietDoc(dot)info

http://www.dietdoc.com
Twitter: https://twitter.com/DietDocMedical

Facebook: DietDocMedicalWeightLoss

Linkedin: https://www.linkedin.com/company/diet-doc-weight-loss?trk=biz-brand-tree-co-logo