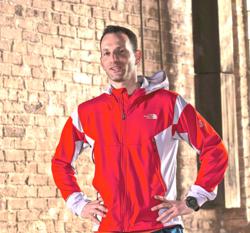 Chicago, IL. (PRWEB) February 04, 2013
Chicago based company, Black-Tiger LLC, through its Performance Department http://www.blacktigerperformance.com has created a comprehensive Fitness Program designed for adults and kids alike. HIT (high intensity training), utilizes the cornerstones of functional training and the fundamentals of anaerobic conditioning to ramp up the intensity in a unique class atmosphere designed to prolong ones metabolic burn throughout the day; tone, sculpt and shape muscle; and increase coordination, agility and speed. Regardless of age, ability or fitness level, HIT provides a tremendous workout in a supportive and engaging atmosphere. According to Holly Palin, one of the three Owners, Each class is designed to last between 45-60 minutes. Check your ego at the door and prepare to sweat. The results are worth it.
Not only will HIT provide tremendous cardio/respiratory development, but participants will see improvement both mentally and physically. Exercising should be fun and engaging. It should be a process one desires to continue on a prolonged basis for sustained health and mental wellbeing. The best method to motivate is to create an atmosphere where the work is fun and the results are derived from ones engagement in the activities, stated Geoffrey Ruttenberg, http://www.geoffreyruttenberg.com and Co-Owner. Further, Geoffrey noted Our class engages and challenges the participant to become a better version of themselves in an effort to maximize their fitness and wellness potential. What you put in will have a direct correlation to what you get out.
According to Dr. Neil Curran, Co-Owner, We have experienced a great deal of continued interest and enthusiasm . We wanted to provide current and prospective athletes with a fitness challenge and found in so doing we can create a scalable version for all adults and kids alike. Given our West Loop location and short proximity to downtown, coupled with the fact interest has been so high, even corporations have contacted us in an effort to schedule private sessions for their employees.
Located at the Black Tiger Performance Facility, 1217 West Monroe in Chicagos West Loop, classes are held on a daily basis, with monthly membership options available as well.