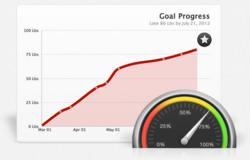 Atlanta, GA (PRWEB) October 11, 2012
This is a product that was desperately needed in the fitness industry, said Mike Whitfield of BootcampExercises.net.
Fit Clients is a program designed by Bootcamp Owner Jeff Sherman of Baltimore, Maryland. The best trainers are always looking for ways to hold their clients accountable and develop loyalty. This program over-delivers on that and more, said Whitfield. He went on to say, This program is very simple to use and will no doubt double if not triple your membership retention. It takes the headache away of having to create one assessment form after another, and it easily gives you more time to work on your business. Everything is automated in the easy-to-use software. Not only that, but it excites the client because they can see their progress as they go along their journey. This cutting edge program is a must-have in your fitness business.
The newly released Fit Clients Program features done-for-you systems that automatically sends clients an email the minute they forget to weigh in but dont reach their weekly milestone, the ability for the clients to upload their own before and after pictures and even allows the trainer or coach to create their custom URL and upload their own logo. This is amazing value and will help trainers everywhere. Im really excited about it, said Whitfield.
You can find out more About by clicking here: https://fitclients.com/Video2.html?link=aa8ea704-1b5e-4db2-bff4-a0e4012f2e24