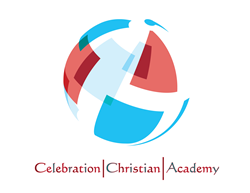 Raleigh, NC (PRWEB) February 19, 2015
On Tuesday, February 24, 2015, all families in the greater Raleigh area are invited to attend the Celebration Christian Academy and Performing Arts Winter Open House from 6:00 p.m. – 8:00 p.m. Private tours may be scheduled during the hours of 9:00 a.m. to 2:00 p.m.
Celebration Christian Academy is a small school serving students in kindergarten through 12th grade. Our team is dedicated to providing good quality, Christian education to all students. In addition, the small student-to-teacher ratio, a short school week, and a family-focused environment is the key to the success of our students.
Join us from 6:00-8:00 PM. We'd love to have you and your children as a part of the CCA family.
About CCA: Celebration Christian Academy (CCA) is an officially recognized 501(c)(3) charitable organization that is dedicated to providing a Christ-centered, quality education for families. http://www.celebrationcapa.org
Contact (Information and Tour Appointments): Sybil Sellers, Office Manager, CCA, 919.571.3939, ssellers(at)celebrationcapa(dot)org
About Us.
Established in February 2012 in Raleigh, North Carolina, Celebration Christian Academy (CCA) has provided Christ-centered, quality education for our families. Elaine McCraw, the school's administrator, has led the school ever since its inception, serving in several roles including principal, mentor, and teacher.
It is our philosophy that everything we do should be based on God's word. Our school is dedicated to making a difference in the individual, the community, and the world! We believe our focus on our faith and families enriches our children's education.
In keeping with our philosophy, we use the A Beka and Bob Jones curriculum (among others) to incorporate academic learning with biblical principles from God's word. Our teachers and staff are committed Christians who are active in their home churches. They are godly examples to our young people.
CCA believes that a smaller classroom environment enhances education. We pride ourselves on having a low student-teacher ratio. We encourage families to spend quality time together.
On a weekly basis, students will have the opportunity to take art classes during school hours to encourage their creativity. Our students have had their art pieces displayed at the North Carolina State Fair, the North Carolina Museum of Art, and our annual CCA Spring Art Gallery. In addition, we offer extracurricular performance dance classes after school by a professional dance instructor.
Another thing we pride ourselves on is that we provide physical education to our students daily. Our physical education teacher is a professional, certified fitness instructor who works with clients on a regular basis. Due to the quality of the physical education classes, our students have experienced weight loss, more physical endurance, better muscle tone, and higher self-esteem.
Lastly, we operate only 4 days a week. All students and staff get to enjoy a three-day weekend. A shorter school week further encourages students and their parents to spend more quality time with each other.