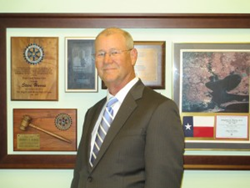 Sugar Land, Texas (PRWEB) August 30, 2014
Sugar Land Health Center, a local chiropractic center, has released an offer to the residents of Sugar Land and surrounding towns. Treating patients with migraine headaches, neck pain, lower back pain, sciatica, tingling and numbness, fibromyalgia, dizziness, digestive issues, herniated or bulging discs, and carpal tunnel are just a few services provided at Chiropractor Sugar Land. Conveniently located in the heart of Sugar Land, Texas (considered the healthiest city in Texas), Dr. Steve Harris and his dedicated staff of professionals have treated over 11,000 patients, from infants to the elderly, suffering from a wide variety of conditions.
Chiropractic care can help reduce or eliminate the stress on nerves, allowing the body systems to function properly again. Any trauma, pain or injury should be checked out by a competent and skilled chiropractor that recognizes the smallest signs and symptoms that something is out of place. While the typical health care approach involves treating the symptom that is bothering the patient, Dr. Steve Harris takes a whole-body (holistic) approach with his patients. Whether someone is suffering from a minor injury to the knee, or has been dealing with a chronic illness for years, he treats the entire body to ensure that all functions are properly rehabilitated after such an injury or condition.
How does he do this? He offers specific, individualized chiropractic techniques and exercises, tailored nutritional counseling based on chiropractic care, patient education not just limited to the patient but the entire family, including small children, and personalized full-body care, as well as accelerated weight loss programs and counseling. In this way, he can truly change the condition of the patient from one of illness and injury to one of health and wellness.
Sugar Land Health wants to make their unique approach to health care accessible to all residents of Sugar Land. Dr. Harris doesn't want cost to be a factor preventing locals from experiencing this new approach to health care. For a limited time, the office in Sugar Land is offering a free consultation and exam to all new patients, which is a huge savings. With this special offer, Dr. Harris intends to make chiropractic treatment more accessible to the local residents of Sugar Land.
To see if chiropractic is the right option, go to http://chiropractor-sugarland.com or call 281-968-5314 today. It's never too late to start the journey to health and wellness. There is no friendlier or more professional experience. Try Chiropractor Sugar Land, where the focus is not on the site of pain, but on the entire body.
For more info:

Sugar Land Health Center – Chiropractor

Hwy 6 S Houston, TX 77077

(281) 980-1050

chiropractor-sugarland.com