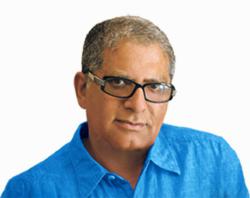 San Diego, California (PRWEB) July 28, 2012
This October 29November 4 at the Chopra Centers Seduction of Spirit meditation and yoga retreat, best-selling authors and leading inspirational teachers, Deepak Chopra and Marianne Williamson, will help participants move beyond old limiting beliefs, confusion, and fear and uncover their passion and purpose in life.
Were living in an unprecedented time of global transformation that offer so much potential for positive change, yet leaves many people feeling uncertain and unsure of how they fit into the bigger picture, said Deepak Chopra.
It is a fundamental human need to have a sense of purpose and to be able to use our unique gifts and talents to serve ourselves, our family, our community, and the planet.
"For this reason, we have dedicated the upcoming Seduction of Spirit retreat to the theme Discover Your True Lifes Purpose.'
"We will be sharing specific tools and practices for waking up to who we really are and what we are here to be and do in our inner and outer lives, Deepak Chopra said.

Seduction of Spirit will take place at the Chopra Centers location at La Costa Resort and Spa in Carlsbad, California. Register by July 31, 2012, to receive special pricing. Call 888.736.6895 or learn more here.
At Seduction of Spirit, participants will experience: