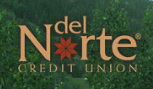 (PRWEB) August 19, 2012
The 2nd Annual Health & Fitness Seminar: A Focus on Women, being offered by the Del Norte Credit Union to women the local community is scheduled from 8 a.m. to 2:15 p.m., Sat., Aug. 25, 2012. The seminar covers a variety of topics from expert featured speakers including nutrition, finance, car buying and fitness. This is a free event, but does require an rsvp by August 23rd from those wanting to attend the seminar. The event is a featured on the SantaFe.com event calendar.
Scheduled speakers:
Holistic, Organic, and Natural Remedies – June Baker, Nutritional Consultant, owner of "The Health Connexion"
Ms. Baker has over 18 yrs experience in the wellness industry. The Health Connexion is designed to help people achieve optimal wellness naturally. Dedicated to holistic, organic, and natural remedies for better health; achieve optimal wellness through direct personal efforts along with natural treatments. This section of the seminar covers holistic, organic and natural remedies towards better health. States June Baker, "There are many natural alternative remedies to help you with common ailments; we help put them in your hands."
Vitamins and Minerals – Enid Lewis, a registered and licensed dietitian, Presbyterian Espanola Hospital
Enid has worked as the clinical dietitian for Espanola Hospital for 9 happy years. She loves educating people about healthy diets that enable them to live longer and happier lives. Having an insufficient intake of vitamins and minerals will impact a womans health. During this section of the seminar there will be discussions about heart disease, osteoporosis and memory loss and what women can do through their diet and supplementation to decrease their risk of these illnesses.
Car Buying for Women – Rita Zamora, Dealer Representative, Del Norte Credit Union
Rita has worked in the car business for over 20 years. She knows every trick in the book and shell teach you everything you need to know before you even step foot in the dealership so you walk out with the car of your dreams for a fair price and leave the car buyers remorse behind for good.
Women, Money, and Power Seminar – Ben M. Bouman, Registered Representative, LPL Financial Services
Topics covered: