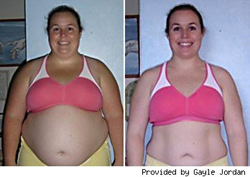 Los Angeles, CA (PRWEB) December 23, 2014
Although it may sound unbelievable, the holidays is the perfect time to launch Diet Doc's calorie loading diet plans because it allows patients to load up on all of their favorite holiday dishes and jump start their New Year's weight loss resolutions without anxiety or weight gain worry. Patients are actually encouraged to load up on excess calories to reset the metabolism and prepare the body for ketosis, which will begin during Phase II of the calorie loading diet plans.
Diet Doc combined scientific research from the 80s, when it was discovered that short periods of high fat, high carbohydrate consumption increased the body's metabolism and fat oxidation, with their modern medical understanding. And, because Diet Doc is dedicated to bringing the safest and most effective method of weight loss to everyone, they partnered with Telemedicine, enabling patients in even the most remote regions of the country to choose the best health care and weight loss doctors in the nation and accelerate their New Year's weight loss resolutions without leaving the comfort of their own home.
New patients will complete a health questionnaire and schedule an initial online consult with a Diet Doc physician who will review medical history to ensure that their calorie loading diet plans are the best weight loss method based on each patient's personal lifestyle, nutritional needs and medical conditions. Next, patients are encouraged to load up on their favorite holiday dishes which boosts the metabolism and prepares the body to begin burning this extra fat. While all patients will qualify for meal and snack plans that are tailored to their specific needs, many will be eligible to accelerate fat loss with Diet Doc's prescription hormone treatments, diet pills and appetite suppressants. These diet products not only promote fast weight loss, but they help patients over the initial weight loss hurdles by suppressing the appetite, and eliminating hunger, cravings and loss of energy during dieting.
Diet Doc's calorie loading diet plans include unlimited personal attention and support from the entire staff, including certified nutritionists who work closely with each patient to design meal and snack plans. This one-on-one attention enables patients to begin to understand how the body reacts to specific foods and teaches them what food choices will keep their body operating optimally during dieting without compromising weight loss results.
The professional and dedicated staff helps patients learn how to kick bad eating habits and begin incorporating nutrient-rich, low calorie foods into their menu. Because carbohydrate consumption is streamlined, the body naturally forces fat that has become dangerously and comfortably nestled in the hard to reach areas into the bloodstream and quickly flushed from the system. Patients quickly begin noticing the loss of pounds and inches in these difficult to lose areas.
Diet Doc monitors each patient's weight loss progress, attitude and comfort level with scheduled weekly checkup calls. This level of personal service cannot be duplicated by the competition and enables the doctors to quickly modify the calorie loading diet plans should weight loss taper.
Diet Doc has successfully guided thousands of patients toward improved emotional and physical health with their medically supervised calorie loading diet plans and urges those of all shapes and sizes, and in any part of the country, to call today to learn how to get a head start on their New Year's weight loss resolutions.
About the Company:

Diet Doc Weight Loss is the nation's leader in medical, weight loss offering a full line of prescription medication, doctor, nurse and nutritional coaching support. For over a decade, Diet Doc has produced a sophisticated, doctor designed weight loss program that addresses each individual specific health need to promote fast, safe and long term weight loss.
Diet Doc Contact Information:
Providing care across the USA

Headquarters:

San Diego, CA

(888) 934-4451

Info@DietDoc.info

http://www.dietdoc.com
Twitter: https://twitter.com/DietDocMedical

Facebook: DietDocMedicalWeightLoss
Find More Diet Press Releases