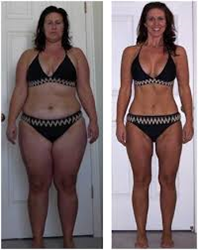 Miami, FL (PRWEB) April 03, 2015
Diet Doc is an all-inclusive weight loss company that works tenaciously to ensure that their patients are not only losing weight safely, quickly and successfully, but also comfortably. Their weight loss programs include medical supervision throughout by a staff of specially trained doctors, nurses, nutritional experts and coaches. Their doctors review the entire system and consult with each patient to discuss their eating habits, goals and past unsuccessful weight loss attempts prior to recommending the best method for weight loss. Many qualified patients include one or more of Diet Doc's specially formulated and powerful prescription diet products for faster weight loss and elimination of the typical dieting side effects of hunger, cravings and fatigue. Many patients who find themselves addicted to sugar may include Diet Doc's powerful Oxytocin, a natural hormone also known as the love hormone, into their sugar craver's diet plans to eliminate sugar cravings, calm anxiety and soothe the mood, enabling patients to focus completely on their weight loss goals while resisting the temptation to reach for unhealthy, sugary foods.
The average American, who consumes a normal diet, can easily be consuming about 130 pounds of sugar each year. When this number is compared to sugar consumption in the 1800s, there is no wonder that Americans are fat and unhealthy. Understanding sugar and its health effects can become a powerful tool in weight management.
Most people think that a calorie is a calorie, so if this is the case, why is sugar so unhealthy? The answer can be quite complicated because the metabolic consequences of sugar digestion and absorption are quite different. While glucose derived from sugar and starches, like potatoes and rice, is metabolized by every cell in the body, fructose in sugar and H.F.C.S., on the other hand, is metabolized primarily by the liver. Therefore, eating sugar forces the liver to work harder than if just starch was consumed. This is especially true of sugary drinks because the fructose and glucose are more quickly transported to the liver, causing the liver to work faster to sufficiently metabolize the fructose and glucose, resulting in the excess sugar being converted to fat.
Aside from it link to obesity, sugar is also directly associated with a host of chronic diseases and conditions in adults and children alike. Adults who overconsume sugar may find themselves diagnosed with diabetes, cardio metabolic disease and even cancer, while sugar is a direct link to anxiety, hyperactivity and difficulty concentrating in children. It is thought that breaking a sugar habit is extremely difficult because sugar triggers the release of endorphins, or natural opiates, resulting in a natural euphoria, or high, during which blood sugar levels escalate. In response, the body stimulates the pancreas to produce insulin, shutting down glucose production which fuels the brain. This sudden release of insulin causes blood sugar to plunge below normal levels, increasing cortisol levels, often resulting in a crash which leaves people feeling hungry, weak and craving more sugar. When more stored sugar is released from the liver, a hormonal roller-coaster of hyperactivity, anxiety, and irritability is created.
Diet Doc understands that many of their patients do not have a medical background and, for this reason, they created their all-inclusive sugar craver's diet plans that include the supervision of their team of highly trained professionals who follow each patient throughout their journey to lose excess fat and break their sugar addiction. The new sugar craver's diet plans now include powerful and specially formulated prescription diet products that may include Oxytocin, to not only accelerate weight loss by targeting and attacking stored fat, but to also make each patient's weight loss experience more comfortable by improving their mood and calming anxiety, while also eliminating sugar cravings, between meal hunger and loss of energy.
Diet Doc invites those of all shapes, sizes, ages and genders to call today to learn how to lose excess fat, improve their health and break sugar addictions with their new sugar craver's diet plans.
About the Company:

Diet Doc Weight Loss is the nation's leader in medical, weight loss offering a full line of prescription medication, doctor, nurse and nutritional coaching support. For over a decade, Diet Doc has produced a sophisticated, doctor designed weight loss program that addresses each individual specific health need to promote fast, safe and long term weight loss.
Diet Doc Contact Information:
Providing care across the USA

Headquarters:

San Diego, CA

(888) 934-4451

Info(at)DietDoc(dot)info

http://www.dietdoc.com
Twitter: https://twitter.com/DietDocMedical

Facebook: DietDocMedicalWeightLoss

Linkedin: https://www.linkedin.com/company/diet-doc-weight-loss?trk=biz-brand-tree-co-logo