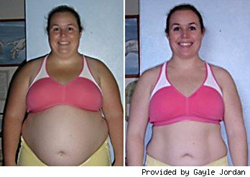 Fort Lauderdale, FL (PRWEB) January 20, 2015
A recent news story detailed the death of a young Scottish woman, desperate to lose weight, who died after purchasing online diet pills that contained caffeine equivalent to 225 cans of the energy drink, Red Bull. http://www.dailymail.co.uk/news/article-1029920/Woman-dies-buying-banned-slimming-pills-internet.html The news is saturated with stories similar to this and unfortunately, because doctors now face stricter dispensing guidelines, many people are resorting to the internet to buy online diet pills and other weight loss products.
The internet provides easy accessibility to those who are struggling to lose excess weight and, because this seems like an easy and almost effortless way to lose embarrassing fat, more and more people are tempted to buy online diet pills. Because Diet Doc knows that the sale of internet diet pills poses health risk, as well as duping consumers of their money, they feel compelled to warn those who are tempted to buy online diet pills.
First of all, prescription products are required to be dispensed by a qualified doctor because they can pose risk and danger to one's health, up to and including death. Those who buy online diet pills are purchasing pills of unknown origin, quality and substance. Most of these products are manufactured in countries outside of the U.S., where there are no safety guidelines. The pills are typically diluted and may contain unknown and potentially dangerous ingredients. All prescription medications should be accompanied with instructions for their use, as well as active ingredients, possible side effects and drug interactions.
While the experts at Diet Doc understand that losing excess weight can be difficult, they warn consumers to first consult with their physician before resorting to online diet pills or other fraudulent diet products. At Diet Doc, all patients first visit online with a specially trained weight loss physician who reviews and assesses the entire system to uncover the real reason for weight gain. Patients then work closely with certified nutritionists, who intimately understand the body's reaction to specific foods, before tailoring easy to follow meal and snack plans that are specific to each patient's personal nutritional and medical needs.
Diet Doc's diet plans include prescription hormone diet treatments, exclusive diet pills, appetite suppressants and powerful fat burners that will accelerate the rate at which patients see excess fat melting from their body while also eliminating loss of energy, food cravings and between meal hunger. This powerful combination signals the brain to seek out and attack fat that has become comfortably and dangerously stored around the internal organs, in the belly, hips, thighs, buttocks and underarms. Patients typically begin noticing pounds and inches dissipating within days of following the guidance of the Diet Doc professionals. In fact, recent results of an in-house survey of over 20,000 actual clients revealed that the majority of patients lost 20 pounds or more per month.
The company has built its reputation by delivering the safest and most effective prescription and non-prescription weight loss products, all manufactured in fully licensed, U.S. based, FDA approved pharmacies. Qualified patients can easily reorder their products via the phone or internet to be delivered directly to their home. Each shipment will be accompanied by a Certificate of Analysis, performed by a third party laboratory, detailing the quality and quantity of all active ingredients. Some prescription diet products also require baseline blood work and other testing to ensure the safest and most effective weight loss possible.
Diet Doc monitors their patients' progress, comfort level and attitude during scheduled weekly checkup calls. This level of personal contact also enables the doctor to identify weight loss plateaus, modify medication and diet plans and quickly place the body back into fast burn mode.
The company's genuine concern for their patient's safe and successful weight loss journey has helped thousands of people throughout the country lose weight naturally, safely and rapidly without dangerous side effects. They urge everyone who has struggled unsuccessfully with weight loss to call today before deciding to buy online diet pills.
About the Company:

Diet Doc Weight Loss is the nation's leader in medical, weight loss offering a full line of prescription medication, doctor, nurse and nutritional coaching support. For over a decade, Diet Doc has produced a sophisticated, doctor designed weight loss program that addresses each individual specific health need to promote fast, safe and long term weight loss.
Diet Doc Contact Information:
Providing care across the USA

Headquarters:

San Diego, CA

(888) 934-4451

Info@DietDoc.info

http://www.dietdoc.com
Twitter: https://twitter.com/DietDocMedical

Facebook: DietDocMedicalWeightLoss