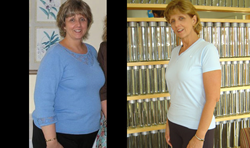 Dallas, TX (PRWEB) July 23, 2014
Being overweight is no longer a mere cosmetic concern. Almost every day, new research suggests that eating a diet high in processed and sugar-laden foods significantly affects overall general health and increases the risk for a host of diseases and weight related conditions, including elevated bad cholesterol levels in the bloodstream.
The body makes cholesterol, as well as getting if from foods. Excess cholesterol can cause thick, hard plaque to build up, clogging the arteries and reducing blood flow and oxygen to major organs leading to heart attack or stroke.
Using prescription hormone treatments and healthy recipes that are appropriate for their cholesterol diet, Diet Doc is able to address medical issues and to help patients lower their cholesterol levels.
The experts at the company understand that many of their clients may not have a health or nutrition background and dedicates time to helping dieters acquire the necessary knowledge and skills, not only to lose weight, but to also sustain their weight loss in the future. And, to encourage clients to try healthy recipes on their own, Diet Doc also provides them with a complimentary copy of their exclusive cookbook featuring over fifty pages of low calorie food suggestions appropriate for their cholesterol diet.
While competitors simply supply their clients with diet plans, Diet Doc is dedicated to providing the highest level of service and support to help everyone successfully lose weight. Because the company respects their patient's time and privacy, time consuming, embarrassing and costly doctor and weight loss clinic visits can be avoided. New patients can simply contact Diet Doc's highly trained fast weight loss team via telephone or internet to complete an initial health evaluation and schedule a private, online consult with one of Diet Doc's weight loss physicians. This one on one contact allows the doctor to assess the patient's entire system to identify any hormonal imbalances or improperly functioning or sluggish organs that may have prevented weight loss in the past.
Based on this information, cholesterol diet plans are created that may include exclusive diet pills, supplements and hormone treatments that control the appetite, alleviate cravings and work flawlessly with the customized meal plans to flush unhealthy stored fat quickly from the bloodstream.
For added convenience, all diet products and hormone treatments can be easily ordered over the phone or internet and will be delivered directly to each patient's home or office so they can begin their cholesterol diet immediately.
In addition to prescribing fat burning treatments and cholesterol diet meal plans, each patient's comfort level, attitude and weight loss progress is monitored throughout and the Diet Doc team is available six days per week to answer questions about their cholesterol diet, offer suggestions for healthy, low cholesterol recipes or simply to lend their unlimited support and encouragement.
Diet Doc stands apart from their competitors with their personalized approach to helping their clients lose weight and improve their health through cholesterol diets.
Patients nationwide are labeling Diet Doc the most reliable medical fast weight loss program in the country.
About the Company:

Diet Doc Weight Loss is the nation's leader in medical, weight loss offering a full line of prescription medication, doctor, nurse and nutritional coaching support. For over a decade, Diet Doc has produced a sophisticated, doctor designed weight loss program that addresses each individual specific health need to promote fast, safe and long term weight loss.
Diet Doc Contact Information:
Providing care across the USA

Headquarters:

San Diego, CA

(888) 934-4451

Info@DietDoc.info

http://www.dietdoc.com
Twitter: https://twitter.com/DietDocMedical

Facebook: DietDocMedicalWeightLoss