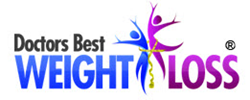 Fort Lauderdale, FL (PRWEB) August 13, 2014
Doctors Best Weight Loss, a leading source of diet and bariatric food and meal plans, has launched a new website, http://www.doctorsbestweightloss.com. The site has several new features, including diet programs customized for specific nutritional needs. The company has also launched a sale to get customers excited about the website.
Christian Forster, President and CEO of Doctors Best Weight Loss, says the new site was created with customers in mind. "The development and creation of the new website and content has taken over a year to complete, but we feel that these enhancements will ensure a superior user experience for our online shoppers," said Forster. "There are many companies which just give clients the bare minimum and expect them to be satisfied, but we wanted to put customers first, offering an easy to use site, along with stellar service and products."
The biggest change to the website is the Doctors Best Weight Loss diet program selection. Now dieters can choose from 12 customizable nutrition programs: bariatric, diabetic, gluten-free, aspartame-free, kosher, vegetarian, low carb, low cholesterol, low fat, low sodium, high fiber and high protein. Customers can then choose from multiple flavor options and ship management methods. The variety of programs helps customers accomplish a wide range of nutritional and weight loss goals.
Doctors Best Weight Loss will still offer the food its customers expect. Protein bars, protein shakes, smoothies, diet snacks and chips, soups, meal replacements and full meals are all available to dieters.
The company has also initiated a "spend more, save more" promotion in conjunction with the new website launch. Customers who spend $ 50 or more will receive a gift card for NutriWise and ProtiDiet products. Spending $ 50 earns a $ 5 gift card, while spending $ 100 earns a $ 20, and spending $ 150 earns a $ 30 gift card. The sale ends at the end of the month.
Doctors Best Weight Loss is dedicated to providing its customers with the very best in quality bariatric food and meal programs. It helps customers reach their weight loss goals and develop better eating habits with food programs created with the help of physician, nutritionists and fitness experts.