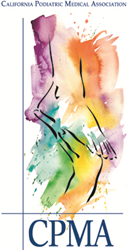 SACRAMENTO, CA (PRWEB) October 23, 2014
"Trick-or-Treat, smell my feet, give me something good to eat!" That familiar refrain will soon fill the chilly night air of All Hallows' Eve (Halloween) with gleeful children reciting the festive rhyme as they go from house to house in search of treats to fill their goodie bags. Nothing, however, puts the brakes on an evening of trick-or-treating fun faster than a painful blister or sore spot on the foot or a sprained ankle. Parents can help to keep their little ghosts, ghouls and goblins on their feet by avoiding many of these problems with proper fitting footwear for fright night.
"Trick-or-treating is essentially an exercise in walking, as little witches, wizards and werewolves tramp from door-to-door in search of both treats and frights," said Ami Sheth, DPM, President-Elect of the California Podiatric Medical Association (CPMA). "Wearing unsafe and uncomfortable shoes during trick-or-treating is not only dangerous, but sure to make for a short night, and very unhappy little ones. Save the princess slippers, Frankenstein boots and oversize hairy rubber werewolf feet for playtime at home; instead have your little ones wear comfortable, well fitting shoes that are already broken in, with good arch and heel support (preferably with nonskid soles) and with strong, solid, straight and firm lacing. Be on shoelace alert and double-tie them before going out. Shoes are also a great place to apply bright reflective tape to help trick-or-treaters be seen in the dark."
"Preventing falls while trick-or-treating is also important," said Dr.Sheth, a podiatric physician and surgeon in private practice in Los Gatos, California and mother. "The University of California Davis Medical Center reports that falls are a leading cause of unintentional injuries among children on Halloween. Wearing properly fitting shoes can help reduce falls. Other measures that can help diminish falls during trick-or-treating is to make sure costumes stop at the ankle and are loose enough to walk with ease. Don't wait until Halloween to have children try on the costumes for the first time."
"Give yourself adequate time to make any necessary adjustments. Make sure masks don't obscure vision; better yet use face paint. Remind children to watch out for pumpkins and other decorations on lawns, porches and steps, since they also pose a tripping hazard."
Other Safety Tips from CPMA to Help Ensure a Safe and Happy Halloween:


Talk with children about trick-or-treating safety BEFORE the big day, when they will be much too excited to pay attention.
Responsible adults should accompany young children trick-or-treating, and older children should go and stay in groups if no parent is available.
Costumes should be brightly colored and visible at night so motorists can see children in the dark.
Wear flame resistant costumes.
Carry a flashlight with fresh batteries.
NEVER enter homes of strangers.
Don't crisscross the road – use the sidewalks and go up one side of the street and down the other side.
Always look both ways before crossing the street.
Stay away from open flames.
Stay away from unknown pets.
Make sure children know to NEVER eat goodies until parents have had a chance to inspect them.
Remember, not everyone celebrates Halloween, so avoid homes with lights off.
Do not run through yards or gardens.
Set a curfew and have children wear a wrist watch, preferably with a lit face.
Give children a cell phone in case of emergencies.
Insist on good etiquette – no pushing or shoving, which can also cause injuries.
Founded in 1912, the California Podiatric Medical Association (CPMA) is the leading and recognized professional organization for California's doctors of podiatric medicine (DPMs). DPMs are podiatric physicians and surgeons, also known as podiatrists, qualified by their long and rigorous education, training and experience to diagnose and treat conditions affecting the foot, ankle and structures of the leg.
To find a local licensed podiatric physician visit CALPMA.org
CPMA – Keeping Californians on their Feet – Healthy, Active and Productive.
Find More Fitness Exercise Press Releases