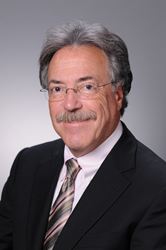 Lexington, MA (PRWEB) January 27, 2015
Periodontist David B. Rosen, DMD now offers mini dental implants for people in Lexington, MA who are living with lost teeth. The implants provide a permanent and stable base for replacement teeth that can last a lifetime with proper oral hygiene and dental care. Dr. Rosen shows patients how treatment options, now available, change the game for many people, allowing them to benefit from implant-supported dentures that eliminate many of the annoyances of living with traditional removable dentures.
For the millions of American adults who live with lost teeth, the best option has been to rely on a temporary dental appliance to fill the place of the missing teeth. Removable dentures come with their own problems, though, including the need for glues or pastes to help stabilize the denture, and pressure on the gums with chewing and biting. With mini dental implants in Lexington, MA patients enjoy benefits such as:


Rapid healing time
Dentures fit securely and solidly, no slipping or clicking
No need for messy gels or pastes to hold dentures in place
Easy cleaning and care
Ideal for patients who have some bone loss
Grafting usually not needed to support mini implant posts
No cutting, stitching, or invasive surgery
Permanent results
Easier chewing and biting with no diet restrictions
Permanent replacement teeth that last a lifetime with good care
The implant procedure is fairly simple and is done by a dental professional. After the doctor has assessed the situation and developed a plan to place mini dental implants in areas with the best bone density, the patient receives a mild anesthetic to numb the area where the posts will be set. The doctor drills a small hole, screws the titanium implant post into place, and secures the post with special dental implements to ensure fit and placement to support the dentures. Holes drilled in the dentures and fitted with rubber O-rings allow the denture to snap into place and stay secure.
Dr. Rosen welcomes patients who are interested in learning more about mini dental implants, and encourages them to schedule an appointment for a consultation. More information is also available on his website at http://www.lexingtonperiodontist.com.
About the Doctor
David B. Rosen, DMD of Periodontics, Dental Implants and Sleep Apnea is a periodontal practice that has provided personalized dental care for patients in Lexington, MA for over 35 years. Dr. Rosen received both his Doctor of Dental Medicine and Specialty Residency Certificate in Periodontics from Tufts University School of Dental Medicine, where he has served as a professor of periodontology since graduating. Dr. Rosen is also a Diplomat of both the American Board of Periodontology and the American Board of Dental Sleep Medicine. To learn more about Dental Sleep Medicine of New England and Dr. Rosen's dental services, please visit http://www.lexingtonperiodontist.com or call (339) 970-0155.
More Diet Press Releases