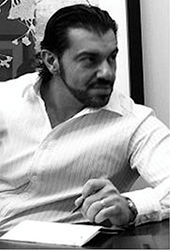 Chino Hills, CA (PRWEB) September 04, 2014
Bedros Keuilian serves as a fitness marketing coach and consultant, but he also founded and runs the internationally-franchised Fit Body Boot Camp, so he knows how seasons can affect a company's success selling personal training. According to Keuilian, spring and summer may be great seasons for personal trainers to sign up new clients, but fall can also be very profitable.
"Every season is a great season to sign up new clients," says Keuilian, "As long as you pay attention to what makes each season different and capitalize on those things when you're trying to promote your business.
Keuilian says that spring is usually one of the best seasons for personal trainers, as droves of clients sign up to get ready for bikini season. In the same vein, plenty of people who procrastinated in spring are extra-motivated by the time summer comes along. So what challenges and opportunities does fall present when it comes to selling personal training?
"A lot of personal trainers and boot camp owners think fall is a rough season because most people are wearing more clothing and not as motivated to get or stay in shape," Keuilian explains. "That can be true, but there are groups of people who are great to target in the fall."
Keuilian explains that stay at home moms and dads are one of his favorite demographics in the fall. "When school starts up again, the parents of school-age kids who either don't work or work at home have more time to themselves. This is a great time to target your marketing and your session schedules to these parents."
Keuilian says that adding some short sessions to the roster that take place after the start of the school day and well before school gets out will make personal training or fitness boot camps more attractive and accessible to stay-at-home or work-at-home parents.
According to Keuilian, another good group to focus on is people living in cooler climates. "A lot of people exercise outdoors during the summer and then let things slide in the fall and winter because they don't like the typical gym. Indoor boot camps and group training sessions are a great alternative for them, especially if they just started working out over the summer. Help them see how you can keep them working toward their goals even when the weather turns colder."
"Every season can be a great season for selling personal training," says Keuilian. "You just need to be aware of the challenges and obstacles to working out in a given season and then figure out which groups to focus on and how to help them overcome those obstacles. The key to sales is to help people come up with a solution to their problem."
About Keuilian Inc.
Keuilian Inc. (est. 2007) was founded by fitness marketing and business consultant Bedros Keuilian, who has been named the "hidden genius" behind several of the biggest names in the fitness industry. In addition, he is also the founder of the popular fitness marketing blog, PTPower.com, and founder and CEO of the indoor fitness boot camp franchise, Fit Body Boot Camp.
To find out more about Bedros Keuilian and his fitness boot camp franchise, please visit http://www.ptpower.com/ and http://www.myfitbodybootcamp.com/.
Find More Exercise Press Releases