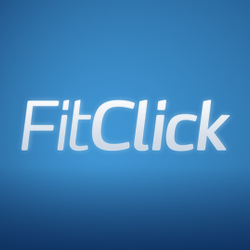 Vienna, VA (PRWEB) October 08, 2013
FitClick announced today that their dedicated customers and loyal website advocates will now be able to link their Fitbit tracker to their FitClick account. Owners of the Fitbit device must authorize both their Fitbit and FitClick accounts to work with one another for the service to be appreciated. Once this is done, whenever the Fitbit tracker is synced with the base station, the users steps, distance, floors, calorie burn, and sleep amounts will automatically be tabulated to the respective FitClick account.
FitClick aims to achieve a greater level of customer appreciation through connectivity and increased ease of usage with their products. Now, tallied points from a Fitbit device can be used in challenges, the net calorie scorecard, as well as overall diet and fitness tracking on FitClicks main site. Members now have the advantage of using FitClick's superior meal planning and diet tracking services, community features and challenges in conjunction with the efficiency of using the Fitbit device to track their activity. Users will be spared the inconvenience of relying on two different sources of data to track how close they are to achieving physical fitness goals.
James Mrowka, President of Genesant Technologies the parent company of FitClick has said, "We believe that by integrating fitness tracking devices with the comprehensive tracking and community tools available on FitClick that we provide even greater value to our members. Fitbit has established itself as one of the leaders in the fitness device space and we are very pleased to now provide this data syncing capability on FitClick."