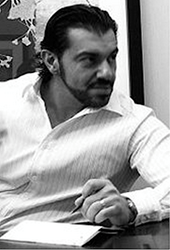 Chino Hills, CA (PRWEB) October 15, 2014
Bedros Keuilian's Fit Body Boot Camp fitness boot camp franchise is known throughout the US and Canada for not only their intense fat-burning workouts but also their commitment to national and local health charities and to promoting overall health and wellness among adults and children.
Keuilian feels that October, which is Breast Cancer Awareness month, is a great time for women who have not been involved in regular, consistent exercise to start a program.
"Regular aerobic and resistance exercise has so many benefits that it's hard to list them all in a single conversation about health," says Keuilian. "But the vast majority of our clients are women and to ignore the opportunity to point out the connection between exercise and breast cancer would be almost disrespectful."
Keuilian explains that the goal of Fit Body Boot Camp isn't just to help people lose fat and feel better about their appearance; it's to help transform lives and enable their clients to live longer, live more fully and prevent disease.
"Everybody wants to look good," says Keuilian. "We all do; it's just part of human nature. But being healthy and being able to participate fully in your own life is the real goal of fitness and good nutrition. When people walk into a fitness boot camp, they're presented with a real opportunity to change their whole lives for the better."
Keuilian adds that since women make up a large part of their clientele and some individual boot camps are even for women only, many of the owners are creating events, offering specials and otherwise promoting breast cancer awareness this month.
"There are a number of studies that have drawn a direct link between breast cancer risk and exercise," says Keuilian. "One of the most important pieces of research was published August 11th in the journal Cancer Epidemiology, Biomarkers & Prevention. It showed that regular, consistent exercise reduced the risk of breast cancer in postmenopausal women by 10%."
"Another study that was published a few years ago in the Journal of Clinical Oncology showed that women going through chemo after breast cancer surgery had better body composition, a better attitude about their bodies and better moods when they did both aerobics and resistance training regularly."
Keuilian feels that the fitness boot camp method of working out is ideal for busy women and for those that haven't worked out in some time, because of the short, 30-minute sessions and the individual coaching that's possible in small classes.
"I think that the atmosphere at our fitness boot camps is also really important to women," he says. "We work really hard to create an environment that's supportive, that's encouraging and that really provides a sense of community. I think that does as much for our clients as the killer workouts do."
Keuilian urges all women who are not working out to look up a Fit Body Boot Camp fitness boot camp in their area and take advantage of their introductory offers, which usually last 2-4 weeks. "It's a great way for women to get some guidance and some accountability and to build trust with their trainer before they commit to anything big. Most importantly, it's a way to get started toward creating a healthier, stronger body."
About Keuilian Inc.
Keuilian Inc. (est. 2007) was founded by fitness marketing and business consultant Bedros Keuilian, who has been named the "hidden genius" behind several of the biggest names in the fitness industry. In addition, he is also the founder of the popular fitness marketing blog, PTPower.com, and founder and CEO of the indoor fitness boot camp franchise, Fit Body Boot Camp.
To find out more about Bedros Keuilian and his fitness boot camp franchise, please visit http://www.ptpower.com/ and http://www.myfitbodybootcamp.com/.
Find More Fitness Exercise Press Releases