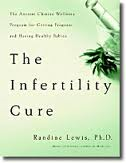 Brooklyn, NY (PRWEB) November 20, 2014
Garden Acupuncture in Park Slope, Brooklyn has added a new fertility consultation room to the office.
The newly renovated room creates a spa-like feeling. From the knowledgeable, experienced practitioners, to the lovely rug, modern artwork and cozy couch, this room will make anyone comfortable to discuss their health concerns.
Garden Acupuncture practitioner Alex Goldberg LAc has studied directly under Dr. Randine Lews, PhD author of "The Infertility Cure," and "The Way of the Fertile Soul." Dr. Lewis is a well-recognized authority in the field of fertility medicine and Alex is the only practitioner in Brooklyn, NY who has has the esteemed privilege to study with her.
To schedule your Fertility consultation click here
Garden Acupuncture is a family-run, small business in the heart of Park Slope. They pride themselves on individualized, affordable treatments and are committed to offering the best holistic care to the local community. They also accept insurance.
790A Union St. (between 6/7th Ave)

GardenAcu.com

646.234.3643
Specializing in fertility medicine, weight loss and allergies using acupuncture, Chinese herbal therapy and nutritional counseling.