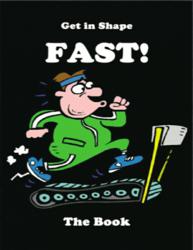 Miami, Florida (PRWEB) February 23, 2012
Get Shape Fast, an online leader in promoting health and fitness, is extending a special offer to new members. For a limited time, people who sign up for a membership and subscribe to the companys e-mail list can enter to receive a free book in a weekly giveaway and a free 50 pages ebook. Get Shape Fast is currently offering free books from noted health and wellness consultant Sherry Granader.
Membership with Get Shape Fast offers much more than simply obtaining a free book. After signing up, members receive regular tips on how to improve their fitness and nutrition to help them sculpt the bodies they want. These tips are e-mailed regularly to each member who subscribes to the sites e-mail list.
There are also multiple resources available to help people embrace a healthier lifestyle and craft a personal diet plan online. Get Shape Fast offers nutrition packages that help members create a healthier diet. Members can join in on teleclasses taught by Granader that offer secrets to creating and maintaining a healthy lifestyle.
Private consultations are the sites distinguishing feature. Members can craft a fitness and nutrition program that fits their particular needs. Options range from fitness and diet plans for women to a workout diet plan for men. Everything is personalized at Get Shape Fast because each persons body is different.
###
More Diet Press Releases