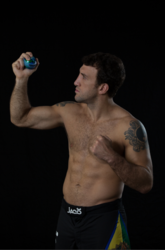 Anaheim, California (PRWEB) December 20, 2012
Sports rehabilitation and fitness company, DFX Sport and Fitness sheds light on the importance and benefits of weight training and strengthening and how to incorporate it into a daily routine.
While the benefits of weightlifting have been somewhat of a controversial topic in the fitness industry over the years, there has been a lot of new scientific research that has proved the effectiveness of incorporating the routine into a workout regimen.
Weightlifting is now known to have multiple benefits including the following:
1.