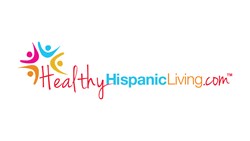 Los Angeles, CA (PRWEB) January 27, 2014
On the heels of a recent poll that found that Hispanics view diabetes as the biggest health issue for their own families, Dr. Raynald Samoa, Assistant Professor, Department of Diabetes, Endocrinology and Metabolism at City of Hope, addresses how the medical community needs to adopt a culturally-relevant approach when it comes to educating and treating Latino patients about the disease.
In November of last year, the International Diabetes Federation put estimates of those around the world with diabetes at 382 million people. In the United States, eight percent of the population, almost 26 million people, is living with diabetes with another 79 million showing signs of being pre-diabetic. As bad as the problem is in the general population, it seems to be taking a particular toll on minority groups, and especially U.S. Hispanics. According to the U.S. Department of Health and Human Services Office of Minority Health, thirteen percent of the community more than 3 million Latino adults is living with diabetes.
Education and outreach to the Latino community seems to be falling short, despite the best efforts of organizations such as the Latino Diabetes Association and other non-profits. Compared to non-Hispanic whites, Hispanics are more than one and a half times likely to develop the disease, and their death rate from diabetes-related causes is 50 percent greater.
Language can be a barrier, and cultural obstacles can present even greater hurdles, but beyond these issues it is evident that education in and of itself may not be enough when it comes to getting people to take care of their diabetes or pre-diabetic conditions. The prevailing notion that people would change bad habits once they learned about the connection between proper nutrition/exercise and their important role in preventing or controlling diabetes is proving to be little more than wishful thinking, says Dr. Samoa, who is board certified in pediatrics, internal medicine, and adult endocrinology. As important as education is, once it is obtained not everyone uses it to their advantage or follows their doctors advice.
Compounding the issue is the fact that diabetes itself can interfere with a persons ability to make good decisions. When blood sugar is low, the brains capacity to deal with information is also low. But the opposite is not necessarily true, adds Dr. Samoa. When the diabetic experiences high blood sugar, theres a hitch: the body does not use blood sugar well, so it doesnt always go to the brain as it should. Its like having a stack of wood that you cant light because you dont have a match.
With roots stemming from the South Pacific, a region that has eight of the 10 countries with the highest prevalence of obesity in the world, Dr. Samoa understands firsthand how cultural nuances need to be taken into account when individuals are making decisions especially with regards to their health. For example, in the Latino community, faith-based decision making may come into play, explains Dr. Samoa, whose primary major area of research includes evaluating novel biomarkers for diabetes management and obesity related disorders in vulnerable populations. I saw this firsthand with my own father. Telling him he needed to lose weight never seemed to do any good coming from me, a doctor. But it was a different story when his pastor told him to lose weight, because the pastors values were so closely aligned with his own.
With that in mind, its the role of healthcare professionals to help patients when it comes to making decisions about their health and well-being. And more than ever, that means understanding what drives those in the Hispanic community as they make decisions as Hispanics are on an upward trajectory that will have them representing one-third of the country by 2050. Whatever is happening in the Hispanic community is a preview of what we can expect in the broader U.S. population, explains Marisa Salcines, Co-founder and Editor-in-Chief of HealthyHispanicLiving.com. And the lessons learned here are ones that will have global impact, as diabetes rates continue to rise worldwide.
To interview HealthyHispanicLiving.com contributor, Dr. Raynald Samoa, please contact Isabel Goitia at Isabel(at)HealthyHispanicLiving(dot)com or call 678-520-6429.
About HealthyHIspanicLiving.com
Were not just talking about the issues. Were solving them.
With the goal of developing a culturally-relevant content and communications platform to advance clinical care, research, prevention, education, mental health, financial well-being, nutrition, fitness and outreach to the Latino community, HealthyHispanicLiving (HHL) was launched. As the first-ever preventive care online educational platform targeted to U.S. Hispanics, our aim is to guide Hispanics to live healthier lives and to ensure preventive care engagement and accountability by changing the conversation about health from illness to wellness and providing solutions.
Representing 17% of the U.S. population (55 million people), these are the current Hispanic tension points that need to be addressed: