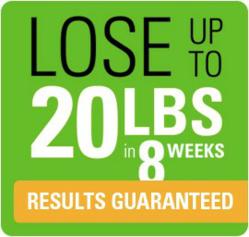 Toronto, Canada (PRWEB) April 09, 2012
The Herbal Magic community is growing by two new Herbal Magic Newfoundland centres. The sensible, proven system to lose weight and keep it off is now available closer to home in Corner Brook and Grand Falls-Windsor. Unlike other commercial or do-it-yourself weight loss programs, the Herbal Magic system doesnt consider the reaching of goal weight to be the end of the weight loss journey. Herbal Magics philosophy is to make sure that clients maintain their new, healthy weight for life.
No matter what people may read, hear or hope, losing weight is not easy. Losing weight and keeping it off takes dedication, motivation and, most importantly, support. said Dr. Regan Tessis, ND, Herbal Magics Vice President of Scientific Affairs and Consumer Health. Herbal Magic can help make that difficult task easier and ensure people do it once.
Common Sense Weight Loss
The Herbal Magic common sense system for weight loss is designed to help clients lose weight and keep it off for good. It is a system that combines healthy eating, one- on-one personal coaching and natural health products.
Personal Coaching – Research shows that people who have support on their weight loss journey are more likely to successfully lose weight. Herbal Magics personal coaches are dedicated to clients success and are with them every step of the way. They teach how to eat a healthy diet, keep on track, focus on the positive, and make sure that they lose weight and keep it off.
Real Food Herbal Magic does not sell prepackaged food or subject clients to embarrassing group weigh-ins. It teaches about health and nutrition so its clients enjoy real food purchased at local grocery store. The company has created many recipe books with hundreds of healthy, good tasting recipes as well as a Guide to Dining Out.
Natural Health Products Herbal Magics line of natural health products helps clients lose weight while maintaining lean body mass for a toned, healthy appearance and support clients metabolism to complement their healthier diet. Specially formulated products help control appetite and suppress cravings for easier weight loss. They also inhibit the body's ability to store calories as fat and help maintain energy and vitality.
For any young fathers out there, Herbal Magic can change your life as well as your families. I now have more energy to play with my 8 yr old daughter. said Jamie Thornhill, satisfied Herbal Magic client. The program was very easy to follow. I ate the food that I liked and easily lost 30 lbs. The staff is great and always cheered me on as I lost weight.
The two new Herbal Magic Newfoundland weight loss centres are conveniently located at: 98 Broadway St., Corner Brook and 30 Hardy Ave., Grand Falls-Windsor.
We are excited to be able to open two more centers in Newfoundland. Herbal Magic has been helping people all over Canada lose weight and we are looking forward to helping people in Cornerbrook and Grand Falls-Windsor feel their best! said Kimberly Hagar, Herbal Magics Atlantic Canada Regional Director.
About Herbal Magic Weight Loss & Nutrition Centres
Herbal Magic is Canadian owned and operated, and has been in the business of helping clients lose weight for over 15 years. With approximately 280 centres nationwide, it is the largest weight loss company in Canada. Every Herbal Magic team member completes an extensive training program certifying them as an Herbal Magic Personal Health Coach. This, along with the support of the Scientific Advisory Team composed of nurses, dieticians and naturopathic doctors, guarantees that they have the right experience, training and tools to support customers throughout their journey.