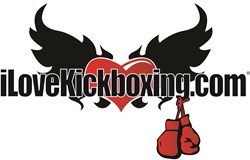 New York, NY (PRWEB) November 07, 2013
iLoveKickboxing.com is an international kickboxing franchise with over 300 locations. Their program encourages a healthy, safe form of dieting. It revolves around getting a balance of complex carbohydrates such as whole grains, natural fats from sources like lean meats, fish, nuts, and seeds, as well as plenty of vegetables. The company recommends that its members avoid heavily processed foods, fast food, fried foods, sugar, and an excess of simple carbohydrates such as white rice and white flour.
The cardio kickboxing franchise offers the following advice to men and women seeking fast weight loss:
1. Avoid refined sugars like table sugar and high fructose corn syrup. These ingredients have been shown to spike blood sugar levels, which causes your body to release an abnormal amount of insulin into the blood. Insulin release has been shown to cause the body to store fat. To avoid this reaction, avoid foods like simple sugars that spike blood sugar levels.
2. Engage in resistance training. Resistance training, also called strength training, or weight training, causes your body to increase muscle mass. Maintaining muscle is an energy-consuming process that naturally burns calories day and night. Many women avoid weight training because they fear they will get bulky. However, to get bulky, one must eat a very calorie and protein intensive diet, and certain levels of testosterone are required too which most women do not have.
The company regularly posts free information on health, fitness, inspiration, and fat loss via their official blog. Many posts come from spokesmodel Amber Lynn, who recommends eating healthy, delicious foods throughout the week, then having a big cheat meal on Saturdays.
I love the food I eat during the week, stated Lynn. But I also love my cheat days!
For each of iLoveKickboxing.com's locations, the company creates a website specific to that location. Many of those websites feature a headline with the statement, Make all your friends jealous when our amazing kickboxing classes help you lose up to 15 pounds of fat in just 2 weeks.
The company has been asked whether those results are achievable, and if so, how men and women can achieve them.
Weve seen these results time and time again, stated an executive from iLoveKickboxing.com. However, our websites also feature a disclaimer, which states that results are not typical, and depend on a tremendous amount of variables. To achieve the result of a 14 pound loss in fat in just 14 days, members must eat a certain way, and attend a certain number of classes."
Genetics plays a role too. Some people lose weight very quickly. Other people who eat healthier and work out more still might lose weight slower because of the way their bodies are built. But we stand behind our claim. It happens all the time."
But the truth of the matter is, many people who come to our kickboxing classes are frustrated. Theyve tried it all: gyms, personal trainers, boot camps, workout DVDs, etcetera, and nothing ever helped them lose a pound. Even if they dont lose 15 pounds of fat in 2 weeks with our program, theyre happy because they finally start losing something.
An instructor from iLoveKickboxing.com stated that how someone performs in a class also plays a role.
Not everyone comes into class with the same intensity and fire, stated a kickboxing instructor from iLoveKickboxing.com. Some people come here and really work it. They give it all that theyve got. Others take it slow and easy. Either way is fine! But one is going to produce better results than the other.
About iLoveKickboxing.com: iLoveKickboxing.com is a fitness kickboxing franchise that takes the workouts of professional fighters, and makes them accessible for men and women looking to lose weight and tone muscle. Their program emphasizes community, fun and support for long-lasting results. Information on classes is available at http://ilovekickboxing.com. Information on the iLoveKickboxing.com franchise opportunity is available at http://myilovekickboxing.com.