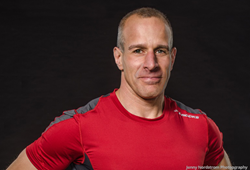 Greater Washington DC Area (PRWEB) January 05, 2015
Inner Voice Fitness has redefined exercise and nutrition coaching to meet today's demanding schedules. Now, just in time for the New Year, Inner Voice Fitness is offering their revolutionary, customized services for a special 3-month trial offer.
Josh Henkin, PhD, Founder and Lead Coach, draws on years of experience as an elite athlete, expert personal trainer, and corporate leader. With advanced degrees in Sports Nutrition and Muscle Physiology, he brings unique insight to fitness coaching. Josh has used his wide-ranging expertise to develop an innovative service model for exercise and nutrition coaching, targeted towards busy people with demanding schedules.
Clients begin with a comprehensive in-person evaluation of their fitness level, using numerous assessment technologies to develop personalized exercise and nutrition plans. This analysis goes beyond the numbers and focuses on developing a customized approach to help clients achieve their specific goals. "We get to know our clients' schedules, lifestyles, and more," Josh says. "At Inner Voice Fitness, we pride ourselves on developing personal relationships with our clients. We've found this to be the most effective way to help them achieve their immediate and long-term goals."


    Motivation and support. Inner Voice Fitness offers clients round-the-clock access to their own personal fitness expert. This concierge approach means clients receive unparalleled support and motivation, and an unbroken connection to full accountability. With the help of mobile apps, clients also receive constant assistance and feedback from their coaches, who can adjust workout plans on-demand, as needed.
    Exercise. Exercise programs are specifically tailored by Inner Voice Fitness to individual needs and schedules. Video demonstrations and coach-specific instructions are provided for every exercise to ensure proper form and prevent injuries. The app can be viewed anywhere by phone or tablet.
    Nutrition. Inner Voice Fitness helps clients analyze their current diet, set goals, and learn about healthy meal choices. They offer exclusive nutrition apps accessible on the go by phone or tablet.
    Exclusive travel support, featuring Train While You Travel™. Inner Voice Fitness specializes in exercise programs and meal planning for frequent travelers. Their coaches work with clients to overcome the common obstacles they face while keeping up with their exercise routines and diets while on the road. Coaches develop workouts designed around travel constraints. They locate gyms and other workout spaces, and can even plan scenic running routes near hotels. Inner Voice Fitness experts also make recommendations for healthy eating options and restaurants.
"This New Year, we invite busy people looking for a new fitness approach to try our 3-month trial offer," says Josh. "We want to help you reach your goals, your way." This special introductory trial offer expires March 31, 2015.
###
Inner Voice Fitness specializes in exercise and nutrition coaching for busy professionals, including frequent travelers. Based in the metropolitan DC region, Inner Voice Fitness's leading-edge service model offers clients unmatched expertise in exercise and nutrition coaching with exclusive, on-demand access to fitness experts. Contact them at 571-969-4348 (4FIT) or http://innervoicefitness.com/contact-us/.
More Diet Press Releases