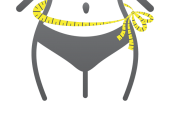 (PRWEB) September 03, 2014
Joulebody, the NYC based juice and vegan food company creates a 20 day custom healthy detox and weight-loss program in time for post-summer or early holiday resolutions. Why?

    Because it's good for celiac, diabetics, and anyone looking to lose weight and clean-out their body.
    Because using an elimination diet helps build better energy.
    Because of the countless testimonials of clients letting go of caffeine, sugar, and excess meat eating – and feeling amazing.
The 20-day Lifestyle Program:
The Aim: may include weight loss, heart and brain health, cancer prevention, and diabetes prevention and control.
The Claim: Weight-loss, better energy, kick start healthier ways of eating, and avoid a host of chronic ailments like allergies, skin problems, and stomach issues, and disease.
The Theory: eating a plant-based diet free of high in allergen and inflammatory properties can help build health, weight-loss, and energy. The not-so-surprising secret is an active lifestyle, weight control, and a diet low in red meat, sugar, and saturated fat and high in produce, turmeric, and other healthful foods.
How does it work:

    Order on-line at Joulebody.com.
    A personalized weight-management/health program is created by Yvette Rose, certified Wellness Coach for over 10 years.
    Meals come pre-cooked and stored in eco-friendly packaging and mason jar containers.
    Meals are delivered in one box for 5-days of meals – the option to order a-la-carte on the off days is available at a discount rate
Includes:

    Folder with recipes, handouts, guidelines, and a wellness journal
    Six (6) organic, vegan, gluten + nut-free meals – daily for 20 days
    Personal consultation session
    Menu plan for before and after the program
This is a perfect program for those who:

    Looking to lose weight and don't have the time to prepare their own healthy meals
    Want to feel more energy and feel depleted by fad diets or juice-only cleanses.
    With problems like Celiac disease or Irritable Bowl syndrome
    Are diabetic
    Or just wishing to break bad food habits and feel more healthy
Rationale and Facts

With the weight management trends showing obesity at a crisis levels in the United States. Almost 70% of adults and almost 32% of school-age children and adolescents are either overweight or obese, according to the latest government statistics.
The Joulebody program had to be vegan because as much as there's a need for healthier ways of eating, there is also a need to be kinder and less indulgent to our environment and that includes the animals. 80% of households now eat meatless meals—defined as no meat, poultry, or seafood protein—for dinner on occasion
    Born between 1981 and 2000, Millennials are ages 14–33 in 2014 and total 85 million; 25% of Millennials are in the workforce (U.S. Census, 2010; BLS, 2012). There are 85 million Millennials and 25% of them are in the workforce. They view their food choices as healthier, more expensive, more natural/organic, less processed, and better-tasting than those of their Baby Boomer parents (Hartman, 2011). Fresh is their most important food criteria (Hartman, 2013c).
    Use of functional foods and beverages is highest among the youngest consumers and decreases with age (Mintel, 2009). Millennials are the most likely to believe that functional foods/beverages can be used in place of some medicines (NMI, 2012).
    A large amount of Vegetarian are Millennials
    Vegetarian practices have increased over 50% in the last two generations
The causes of the increase of being overweight and obese include overeating, lack of exercise, slow metabolism, and genetic makeup.
    The need for fresher ideas on how to eat is needed because people are feeling tiredness/lack of energy, having problems retaining mental sharpness with aging, stress, maintaining the ability to continue with normal activities with aging, and eye health are the top health concerns (HealthFocus, 2012).
    Millennials are the most likely generation to have adopted a special diet; 45% have tried/adopted a special diet vs 24% of Boomers. Almost half (46%) of Millennials use gluten-free for overall health and wellness; 29% have food allergies or sensitivities vs 16% of Boomers (Hartman, 2013c).
There is a consumer need for the weight management market to include foods and beverages, meal replacements and diet aids, and weight management programs.
    The increased interest could be due to the explosion of vegan celebrities in recent years. Studies have recently come out linking veganism to a variety of beneficial health effects: everything from better heart health to improved diabetes to lower rates of obesity. Reducing meat consumption is also beneficial for the environment.
About Joulebody
Years of study, training and research followed and, in 2007, founder Yvette Rose opened Joulebody to help the super busy and over-stressed people of downtown Manhattan live healthier and happier. Yvette is devoted to her clients and the promise of providing the ultimate in fitness training, nutritional guidance and spiritual encouragement.
As a wife, mother of two and business woman, she understands the challenges of taking time out to nurture the body and founded Joulebody to make it easier for people to achieve a greater level of well-being.