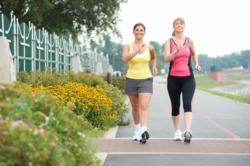 Greensboro, North Carolina (PRWEB) August 01, 2012
With fall just around the corner, vacationers are in a frenzy to pack in last-minute summer vacations. Before hitting the beach, cruise ship, resort or another vacation destination, be prepared to reject the many indulgences that go hand-in-hand with a bit of relaxation!
LA Weight Loss, one of Americas leading companies for healthy weight loss, understands that it takes motivation to lose weight and LA Weight Loss is committed to helping you succeed! Since 1997, LA Weight Loss has transformed millions of lives by providing diet plans that are based on nutritious real foods available anytime, anywhere.
LA Weight Loss is focused on ensuring clients eat well, lose weight and keep the weight off for good, said Caroline Kolompar, Chief Marketing Officer of LA Weight Loss Centers. Many of us allow our weight-loss efforts to be derailed on vacation, but our LA Weight Loss Plan teaches you how to enjoy flavorful meals made with real ingredients even if youre traveling. The LA Rapid Results Plan accounts for busy lifestyles and different activity levels, giving you the tools and support you need for successful weight loss.
Many of us lose motivation and make unhealthy food choices while away from home so LA Weight Loss is pleased to share a handful of tips and tricks to ensure that proper nutrition and exercise are incorporated into your summer travel plans.
Food

When were traveling, its easy to overindulge in local flavor, bursting buffets and cheap eats, but weeks of hard work can be undone in just a couple of weeks. Cruise ships are particularly notorious for their 24/7 buffet services, making it challenging to stick to a plan when tasty food is in constant rotation. However, the following tips can help you overcome the craving for more:
1.