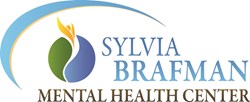 Fort Lauderdale, Fla (PRWEB) January 28, 2014
Seasonal affective disorder (SAD), sometimes referred to as winter blues, is in full swing in January. Short days and low temperatures mean spending more time outside and a distinct lack of sunlight. These seasonal changes are linked to episodic depression in some people, with symptoms ranging from mild to severe. The Sylvia Brafman Mental Health Center in South Florida has 10 ideas for beating seasonal affective disorder this winter.
SAD has almost become a catchphrase for cabin fever, said Ben Brafman, mental health expert and founder of the Sylvia Brafman Mental Health Center. In reality, it is a mental illness. Fortunately, there are some tactics that can help with the symptoms.
1. Set the alarm. One of the symptoms of SAD is oversleeping. People may feel sluggish and find it difficult to get up in the mornings. Set the alarm and force yourself to get up at a set time each day.
2. Get moving. If possible, go outside for a 30 minute walk. If inclement weather is a factor, download a fitness DVD and do it in your living room. You may not want to at first, but doing exercise can ignite your energy levels once you get started.
3. Eat your vitamins. Since youre not getting your Vitamin D from the sunlight, turn to other natural sources like eggs, mushrooms, or fish.
4. Visit your mental health center. Group meetings or one-on-one sessions with a therapist can help with the symptoms of depression.
5. Open the blinds. Natural sunlight may be on limited supply during the winter, but open yourself up to as much of it as possible.
6. Change your routine. Dont give into the winter rut. Take a different way to work. Go on a vacation to warmer climates if you can. Even try a new variety of tea.
7. Set future goals. Use this time to set goals for yourself and think about what you would like to accomplish this year. Make a detailed plan.
8. Get a light box. Bright white fluorescent lights can reduce the effects of SAD. Using a special light box can make a dramatic difference to your recovery. Ask a mental health center for advice on where to find the best one for you.
9. Get crafty. Take this time to learn a new skill, like knitting, speaking a foreign language, or baking.
10. Mind your diet. That doesnt mean go on a diet, but pay attention to what youre eating. Keep it balanced and healthy, as too much fatty foods and sugar can contribute to your feelings of depression.
By staying as active as possible, looking after your health, and seeking treatment if necessary, you can combat the effects of seasonal affective disorder, said Brafman.
####
The Sylvia Brafman Mental Health Center is a full service mental health facility located in Fort Lauderdale, Fla. Dedicated to helping individuals who suffer from mental illness find a path to living better, The Sylvia Brafman Mental Health Center offers a mental health program and support for a wide variety of mood and thought disorders including: depression, anxiety disorders, anger management, eating disorders, post-traumatic stress disorder (PTSD), bipolar disorder, schizophrenia and schizoaffective disorder. For more information on mental health treatment, please contact The Sylvia Brafman Mental Health Center at 1-888-205-2775 or online at http://www.mentalhealthcenter.org.
Find More Diet Press Releases