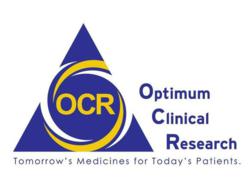 Salt Lake City, UT (PRWEB) March 29, 2012
A new drug that prompts the pancreas to create and control insulin could offer new ways to treat diabetes, according to researchers at Salt Lake City-based Optimum Clinical Research.
Its a unique medication, Optimum Clinical Research spokesman Jared Shields said. It stimulates the pancreas to create additional insulin for you, but as your blood sugars come back to normal, the medication becomes inactive in the body.
Diabetics gain weight when their bodies produce too much insulin, Shields explained. Until now there has not been a diabetes medication that shuts off extra insulin production once the body has enough. Too much insulin may cause blood sugar levels to drop rapidly, which could result in shakiness, blurred vision and extreme hunger.
The other problem with over producing insulin is it causes you to gain weight, and that is counterproductive for diabetics, Shields said. With this medication we have more control over when and how you are producing insulin.
Diabetes is a common disease that causes a persons body to not create enough insulin or not respond to the insulin that is produced.
If we can better control diabetes, we can help reduce other things like obesity, heart disease, loss of eyesight and kidney disease, Shields said. All of these things are affected by diabetes.
But scientists are still not sure they know all the causes of the disease.
We probably know more about our planet than we know about ourselves. Life is so complex. Every day is just this perfectly orchestrated balance of hormones and proteins and electrolytes. Everything has to be just perfect for you to even wake up in the morning, Shields said.
According to Dr. Jackson Rhudy, principle investigator at Optimum Clinical Research, this medication closely mimics what your body should be doing naturally.
Clinical trials of the new medication have been successful at stimulating insulin production when blood sugar levels are high then regulating the insulin as levels return to normal, Shields said, adding that the third phase of the study is currently underway in Salt Lake City.
This is the final stop before the medication is submitted for approval to the Food and Drug Administration, Rhudy said.
Everything that happens in the future will be built upon what we are researching today, he added.
Researchers have screened a handful of diabetes patients in Utah who have qualified to participate in the study. For information about the study or to find out whether you qualify to participate contact Optimum Clinical Research at 801-363-7353 or visit http://www.ocresearch.com/.
Were looking for two groups of patients, Shields said. The first group includes people who have not taken any diabetes medication in the past three months. Their diet and exercise isnt working and they legitimately need other help.
Patients in the second study group have seen their diabetes symptoms worsen despite taking the drug Metformin.
Later in the year well be looking for a diabetic population that has a high risk of cardiovascular disease, Shields said. This medication might help reduce the risk of heart disease in diabetics who are not meeting their goals.