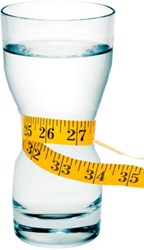 City of Industry, CA (PRWEB) January 16, 2014
Every January, people all over the world make New Years resolutions with the desire to improve their lives. A few of the most popular resolutions every year include losing weight, staying fit and saving money. Unfortunately these are also some of the most common reoccurring annual resolutions which mean people are not achieving their goals. APEC believes they can help.
APEC Water Systems is an American water filter manufacturer that understands the impactful health benefits of drinking water in improving peoples lives. For 2014, they are encouraging others to install a home water filtration system and make a resolution to drink more purified water. Chronic dehydration is a serious problem for many people and they dont even know it, said Ken Wong, WQA Certified Water Specialist at APEC Water. Dehydration can negatively affect a persons health, energy and performance and keep them from achieving their goals. Staying well hydrated and healthy is a good start for people serious about keeping difficult resolutions like improving weight loss, fitness and spending habits.
When it comes to losing weight, drinking lots of purified water works because it makes the stomach feel full and reduces binge eating. Water greatly aids the body in food digestion and waste elimination which are both important for long term weight control. Drinking more water also reduces peoples consumption of sodas and other high calorie beverages while boosting natural energy to help them stay more active throughout the day.
Water is the key ingredient to the success of any exercise or fitness plan as it energizes the muscles and allows people to work out for longer more productive sessions. When the body is dehydrated, cells in the body can shrivel and cause muscle fatigue, tiredness and headaches. Water also lubricates the joints, protecting the body from injuries which could instantly halt a persons fitness progress and goals.
Drinking more water can even help people save money in different ways. People who drink more water will spend less on expensive unhealthy beverages. Staying well hydrated can help control the appetite, leading to improved dietary habits and lower monthly food costs. By eating less and drinking more water, people can improve their overall health and protect against preventable conditions such as diabetes, heart disease and cancer, as well as the expensive medical bills associated with them.
APEC Water System offers reverse osmosis water filters which can be installed in the home to provide families with unlimited bottled quality drinking water. Our water systems produce ultra-pure, healthy, delicious water that people really enjoy drinking, says Ken. Whatever your resolutions are, drinking plenty of clean purified water is the best type of fuel to get you there.
About APEC Water

For over 17 years, APEC has been an industry leading manufacturer of high performance residential and commercial water purification systems. Based out of Southern California, APEC specializes in building the highest quality reverse osmosis drinking water systems and backwashing whole house water filters right here in the USA. The company offers their products exclusively through their website at Freedrinkingwater.com which also provides an extensive water filtration guide and library to the public. To learn more about APEC Water and the Total Solution system, please visit http://www.freedrinkingwater.com or call customer service at 1-800-880-4808 for more information.