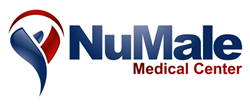 Charlotte, NC (PRWEB) February 02, 2015
A leading national provider of medical care for men's sexual health and wellness, NuMale Medical Center, today announced the opening of its newest facility in Charlotte, North Carolina. NuMale's tenth clinic nationwide and its first in the Southeast, the Charlotte office will bring NuMale's unique, medicine-first approach to men throughout the Tarheel State.
Founded and led by Chief Medical Officer Dr. Christopher Asandra, M.D., NuMale takes an integrated approach to male sexual health and overall wellness. At NuMale, every patient receives a comprehensive, confidential medical evaluation and consultation on their first visit. This helps their expert medical team identify the most appropriate, individually tailored approach to address the patient's needs.
NuMale offers a wide array of therapeutic services for men, including:

Customized erectile dysfunction (ED) treatments
Premature ejaculation treatments
Bio-identical testosterone replacement therapy (TRT)
Platelet-rich plasma (PRP) treatments
Medical weight loss
Hair restoration
"At NuMale, we treat our patients' symptoms by identifying and addressing the root cause," said Dr. Asandra. "This focus on overall health enables us to deliver the kind of results that truly change lives. Our patients leave our office with improved health, restored confidence, and enhanced relationships. I know we will make a huge difference for men in Charlotte, and I am excited to bring our safe, effective approach to this great city."
For a limited time only, NuMale will offer a special $ 99 consultation for new patients seeking treatment for ED. The consultation includes a comprehensive evaluation, lab work, and much more. NuMale's individualized treatments have proven so successful that they offer a money-back guarantee on this consultation.
NuMale's new office is located at 330 Billingsley Road Suite 201, Charlotte, NC. Conveniently located off N. Wendover Road, the location is easy to access from Route 74 or I-277. In addition to Charlotte, the clinic will serve men statewide, including those from Huntersville, Matthews, Pineville, Harrisburg, Concord, Mt. Holly, Belmont, Rock Hill, Hickory, Concord, and Gastonia.
About NuMale Medical Center

NuMale Medical Center is a leading national provider of customized, comprehensive treatment for male sexual dysfunction and enhancement. NuMale helps men suffering from erectile dysfunction (ED), low testosterone (Low-T), premature ejaculation and low sex drive, utilizing a wide range of the most highly respected, FDA-approved treatments. NuMale's innovative services include bio-identical hormone replacement, medical weight loss, NeoGraft hair restoration and the Priapus procedure. Founded and led by accomplished physician Dr. Christopher Asandra, NuMale Medical Center has expanded rapidly since its founding in 2013, with ten facilities nationwide and many more to come. Learn more at http://www.numale.com and follow the company on Facebook, Twitter and LinkedIn.