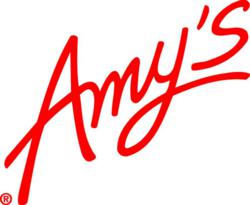 (PRWEB) October 02, 2012
Thinking about going vegetarian? Good timing! October is Vegetarian Awareness Month, and it's a great time to embrace a meatless diet. Going vegetarian may seem challenging, especially if you're pressed for time and the thought of tackling new ways of cooking and eating seem daunting but the truth is, its never been easier.
Today you'll find a wide array of enticing, vegetarian convenience foods and meat alternatives of every shape and texture in your local grocery market. Many of these will be the same familiar dishes you already love (pizza, burritos, enchiladas, pasta dishes, stir-fries, and soups) but in tasty, healthful, vegetarian versions.
Thousands of recipes are available at your fingertips both online and in many cookbooks. Top chefs around the world are celebrating vegetarian cooking and its connection to local farms and products. Vegetarianism is not about just tofu and bean sprouts anymore! Its a world-class cuisine and healthy choice.
Whatever your reasons may be improving your health (or a family members), conserving resources and protecting the environment, or honoring your spiritual, moral and philosophical feelings about animals it's a great time to consider a vegetarian lifestyle. And, while youre trying out going vegetarian, its pretty easy to go organic too.
Here are three powerful health-related reasons to give vegetarianism a chance:
1. Live longer: A study published in the British Medical Journal found that vegetarians outlive meat eaters by six years. Vegetarians have also been shown to be at lower risk of dying of heart disease than non-vegetarians.
2. Lose weight: On average, vegetarians tend to be slimmer than meat eaters. Obesity rates among the general population have reached more than 35%, while obesity rates among vegetarians range from zero to six percent.
3. Ward off cancer: A large-scale study conducted in the United Kingdom shows a clear correlation between vegetarianism and a reduced risk for some cancers.
Getting started six tips to make it easy
1. Go Slow. Going meatless is a process. Slowly eliminate meats and meat products, and gradually introduce more vegetarian foods into your diet. There's no need to go cold turkey, so to speak.
2. Revamp dishes that you already know and enjoy. For example, omit meatballs from your favorite spaghetti recipe and replace them with a vegetarian alternative. Use more beans and satisfying whole grains. Chances are, much of what you already eat could easily be made vegetarian. Be careful to avoid replacing meat with junk food, like potato chips, fried foods, and dessert.
3. Connect! Learn and read as much as possible about vegetarian health and foods. Go to the library, online, or pick up a veg magazine. Talk with vegetarians you know to get their support, advice and favorite recipes! Visit Amy's, the nations leading producer of vegetarian convenience food, and a great resource for all things vegetarian. Amy's Facebook and Twitter pages offer support, ideas and community. Enlist friends and family in your efforts, too! The more people who know the more successful you're likely to be.
4. Make it easy on yourself. We're all so pressed for time these days, and the thought of tackling new ways of cooking and eating may seem daunting. That's why it's a good idea to keep a few go-to vegetarian convenience foods in the freezer, just in case your best cooking intentions fall a bit short. From vegetarian burritos, bowls, and entrees to canned beans, soups and salsas, Amys offers quick, delicious solutions to the "What's for dinner?" dilemma.
5. Have fun! Becoming a vegetarian shouldnt be an ordeal. It should be delicious! If you feel like youre depriving yourself, you wont walk the vegetarian path for long. With Amy's frozen meals, you can enjoy everything from burritos and enchiladas, to pot pies and lasagna without even noticing there's no meat. All of Amy's products are, and always have been, vegetarian. Made with organic and natural ingredients and without any meat products or eggs, Amy's offers a wide variety of vegetarian and vegan options. For ideas, support, community and an amazing array of vegetarian products, Amy's is a great resource.
6. Take a culinary adventure. Many international cuisines offer a wealth of vegetarian options. Try Indian dishes, Mediterranean entrees, Mexican meals, and many more styles of cooking for flavorful, satisfying vegetarian dishes. Add exotic herbs and spices to your cooking for extra flavor and international flair. If you're looking for inspiration, hit the farmers market for local produce or just browse the produce aisle.
Knowing that you're doing something good for your body, your soul and the planet — and trying out some great-tasting food along the way — will help make your vegetarian adventure a fun and lasting one.
Good luck!