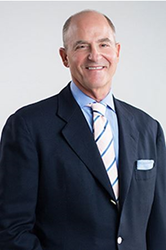 Freeport, Grand Bahama (PRWEB) November 12, 2014
Okyanos, the leader in cell therapy, today published its Living with Heart Disease Report revealing the emotional toll and lifestyle impact heart disease is having on aging baby boomers in the United States. The survey revealed that though they wish they could live a normal life and still do things like exercise, sex and travel, the majority of heart patients are resolved to carry on. While those diagnosed with heart disease may be living longer, they are not living the quality of life they once enjoyed, and the majority are looking for an alternative.
The report drew from the experiences of over 675 people between the ages of 55 and 75, living with varying phases of heart disease from mild to serious. 63 percent of patients consider their heart disease to be "manageable with care", but 68 percent are affected emotionally by their condition and are saddled with having to live under the restrictions of chronic fatigue and shortness of breath.
"Millions of Americans suffering from some form of heart disease have exhausted current available methods of treatment but still suffer daily from the chronic heart disease symptoms that continue to restrict them from living a normal life," said Okyanos CEO, Matt Feshbach." Cardiac cell therapy uses adipose (fat) derived stem and regenerative cells (ADRCs) which are known to restore blood flow to the heart and stimulate new growth of blood vessels. This helps the heart begin the process of healing itself, thereby improving the quality of life for heart disease patients who have exhausted all other options."
The survey also uncovered:


The most common symptoms of heart disease experienced are fatigue, shortness of breath and exercise limitations.
68% of heart patients are affected emotionally by their condition. Of these, 53% say they are determined to improve or are resolved to carry on, and 26% are experiencing fear, sadness and depression.
63 percent of respondents with heart disease say their heart condition is manageable with care and an additional 24 percent say that their heart condition is serious.
40% of survey respondents had also been diagnosed with Congestive Heart Failure, 27% with Diabetes and 18% with COPD.
Heart patients are evenly split on the impact of their heart condition on their sleep. 45% say that it does not keep them up at night. However, if they are kept up, it is due to thinking about their condition, physical discomfort or that they just can't sleep anyway.
Patients can contact Okyanos at http://www.okyanos.com or by calling toll free at 1-855-659-2667.
To request a copy of the full report, email PR(at)Okyanos(dot)com
About the Report: The Okyanos Lifestyle Report is published regularly and based on a survey of over 675 patients across the United States during September 2014.
About Okyanos: (Oh – key – AH – nos)

Based in Freeport, Grand Bahama, Okyanos brings a new standard of care and a better quality of life to patients with coronary artery disease, tissue ischemia, autoimmune diseases, and other chronic neurological and orthopedic conditions. Okyanos Cell Therapy utilizes a unique blend of stem and regenerative cells derived from patients' own adipose (fat) tissue which helps improve blood flow, moderate destructive immune response and prevent further cell death. Okyanos is fully licensed under the Bahamas Stem Cell Therapy and Research Act and adheres to U.S. surgical center standards. The literary name Okyanos, the Greek god of the river Okyanos, symbolizes restoration of blood flow.