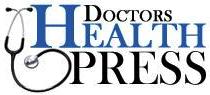 Boston, MA (PRWEB) February 12, 2012
The Doctors Health Press, a publisher of various natural health newsletters books and reports, including the popular online Doctors Health Press e-Bulletin, is lending its support to a study showing that people who drink diet soda every day could be at higher risk of strokes, heart attacks, and even vascular death.
As reported in Doctors Health Press e-Bulletin on Monday, February 6, 2012 (http://www.doctorshealthpress.com/heart-health-articles/think-diet-soda-is-okay-think-again), the study found that a more moderate intake of diet soft drinks does not appear to be linked to a higher risk of "vascular events."
Researchers in Miami looked at the relationship between both diet and regular soft drink consumption and risk of stroke, heart attack, and vascular death. They analyzed 2,564 people in a study designed to uncover how much influence stroke has on the population.
The Doctors Health Press e-Bulletin article reports that researchers assessed how often people drank diet and regular soft drinks. They counted the number of vascular events that occurred over a 10-year period. Then, they found that those who drank diet soft drinks daily were 43% more likely to have suffered a heart attack or stroke than those who drank none at all.
According to Doctors Health Press, "light" diet soft drink users and, amazingly, those who drank regular soda were not more likely to suffer vascular events. The results suggest a potential link between daily diet soft drink consumption and major events of the heart.
But how this happens is unclear. The researchers are calling, as usual, for further research before any conclusions can be drawn regarding the potential health consequences of diet soft drink consumption.
(SOURCE: Gardener, H., et al., "Diet soft drink consumption is associated with an increased risk of vascular events in the Northern Manhattan Study," Journal of General Internal Medicine, Jan. 2012; DOI 10.1007/s11606-011-1968-2.)
Doctors Health Press e-Bulletin is a daily e-letter providing natural health news with a focus on natural healing through foods, herbs and other breakthrough health alternative treatments. For more information on the Doctors Health Press, visit http://www.doctorshealthpress.com.
David Juan, MD, is the editor of The Vitamin Doctor newsletter that reveals some of the inside facts, including potential hazards, of today's popular world of vitamins and supplements. The Vitamin Doctor has released a new video revealing the foods that can have negative consequences when mixed with popular supplements. To see the video, visit http://www.doctorshealthpress.com/foods-never-to-mix.
# # #
Related Diet Press Releases