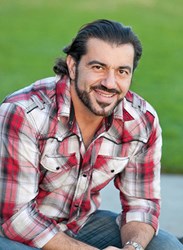 Chino Hills, CA (PRWEB) January 08, 2014
PTPower.com, the popular fitness marketing blog created by industry insider Bedros Keuilian, has just revealed the top fitness industry trends and predictions for 2014.
Keuilian says, This is going to be yet another amazing year for our industry. With discretionary spending money per average household on the rise and the economy improving, all signs point to the start of a bigger boom in the fitness industry.
According to PTPower.com, personal trainers and fitness professionals can expect better results from clients due to the rise of eating clean. Nutrition has always played an extremely important part in helping people to get fit, but now more and more of the U.S. population are starting to follow healthier diets, such as gluten free, sugar free, processed free, and Paleo.
Keuilian urges fitness professionals to consider implementing nutritional support in their facilities in order to grow their business as well as help clients maintain their fitness results. He explains, Create a one-stop-shop in your fitness business that includes nutritional support so that your clients dont have to go outside of your facility to get it. Youll get more revenue and help your clients achieve better results.
One surprising trend that PTPower.com has discovered is the way in which most peolpe like to exercise. Harder and more challenging workouts are becoming the norm for a lot of people without athletic backgrounds, especially with the release of tough home workouts like P90X and Insanity and the gaining popularity of facilities like CrossFit. Because of this trend, the fitness marketing blog encourages personal trainers to start incorporating unconventional gym equipment like battling ropes and plyo boxes to give their facilities more of an edge.
Information products are also making its way into the fitness industry with more and more personal trainers branching out and trying their hand at creating the perfect home workout DVD or healthy recipe cookbook. Keuilian and PTPower.com predicts that 2014 will be the year of fitness info products from personal trainers trying to make it big.
For more of Keuilians predictions and trends for 2014, please visit http://ptpower.com/fitness-industry-survey-results-trends-predictions-2014/.
About Keuilian Inc.

Bedros Keuilian has been called the hidden genius behind many of the biggest names in the fitness industry including top celebrity fitness trainers seen on television networks such as ABC and NBC. Keuilian is also the founder of the popular fitness marketing blog used by thousands of personal trainers worldwide, PTPower.com and president of the world's fastest growing indoor fitness boot camp franchise, Fit Body Boot Camp. Keuilian is a long time fitness business coach, consultant, and marketing expert who has taught thousands of personal trainers worldwide how to grow a personal training business.
To find out more about Bedros Keuilian and his fitness marketing blog, PTPower.com, please visit http://www.ptpower.com/.