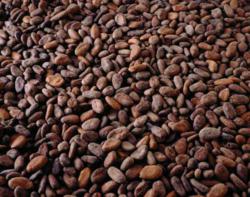 Rancho Palos Verdes, CA (PRWEB) November 16, 2012
Diabetes Support Supplements, a new dietary supplement from ProactiveLife, is the first product to infuse pure cocoa powder with nine other ingredients to provide support for healthy blood glucose levels and cardiovascular support. Recent studies have shown pure cocoa lowers cardiovascular risk.
According to the Journal of American College of Cardiology June 3rd addition type 2 diabetics who consumed pure cocoa witnessed a 30% increase in arterial blood flow.
At the American Heart Institutes conference in 2011 Harvard researchers looked at 21 studies involving 2,575 participants and found that cocoa consumption is associated with decreased blood pressure, improved blood vessel health, and improvement in cholesterol levels, among other benefits. Eric L. Ding, PhD, of Harvard Medical School believes the healths benefits come from polyphonic flavonoids in cocoa.
A meta analysis conducted by the British Medical Journal (BMJ) in 2011 reported the following. Of the seven studies, five trials reported a significant inverse association between chocolate intake and cardiometabolic disorders. For example, individual studies showed reductions in the risk of coronary heart disease, the risk of cardiovascular disease mortality, and the risk of incident diabetes in men.
A presentation at the European Society of Cardiology (ESC) 2011 Congress showed that people who consumed the most chocolate had a 29% lower risk of stroke compared with people who consumed the lease amount of chocolate.
ProactiveLife was founded in 2011 to help people take control of their health. The approach incorporates community, lifestyle changes, and natural supplements to assist people with blood sugar regulation and provide cardiovascular support.
Diabetes Support contains 10 ingredients to lower blood sugar naturally including cocoa, cinnamon, omega-3, vitamin D and others while providing cardiovascular support. Along with lifestyle changes including diet and exercise Diabetes Support is a new proactive approach to better health.
ProactiveLife

http://www.proactivelife.com