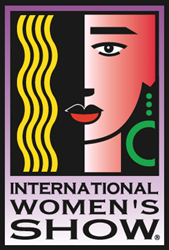 Novi, MI (PRWEB) April 22, 2014
The 19th annual Michigan International Women's Show opens Thursday, May 1 and runs through Sunday, May 4 at the Suburban Collection Showplace in Novi featuring reality show stars, shopping, cooking, fashion shows, makeovers and hundreds of exhibitors displaying cosmetics, fragrances, lingerie, purses, shoes, gifts, décor items, food, fashion, accessories, travel information, arts and crafts, and more.
"Makeovers, haircuts, celebrity guests, cooking demonstrations and plenty of shopping are just the beginning of what women can experience at the show," said Beth Anderson, executive show manager of Southern Shows. "Come prepared to be inspired and entertained with your mom, sister, daughter or girlfriend and find new looks and discover the latest fashion trends."
Patti Stanger, from Bravo's reality series "The Millionaire Matchmaker" and sponsored by Shoe Carnival, will tell about her experiences and the process of matching members according to their exact preferences and requirements for finding the perfect match (Friday).
Chef Jerome Brown, as seen on Food Network's "Extreme Chef" and ESPN's "I've Got Skills," will be demonstrating his southern cuisine with a gourmet twist from his new cookbook "Eat Like a Celebrity" and sharing his experiences as personal chef to Shaquille O'Neal, Nancy Kerrigan, Priscilla Presley and Colin Powell (Thursday and Saturday).
Celebrity stylist Michael O'Rourke and creator of Rock Your Hair professional styling products will be demonstrating, advising and explaining his proprietary cutting system "Angles in Motion" with free haircuts.
Medical lifestyle talk show host, Dr. Parth Nandi, MD FACP, will share his insight, advice and expertise on how to live a happy, healthier and fuller life as seen on "Ask Dr. Nandi" television show known for well-being, compassion and a focus on medical topics.
Chef instructors, organizations and southern cooking radio host Chef Lisa Lofton Shively will prepare recipes and provide cooking tips in the Stonebridge Kitchen & Bath Cooking Theater. United Dairy Industry of Michigan registered dietitians will offer dairy recipes for children and adult diets.
Kroger Pavilion will feature ice cream tastings, makeovers from L'Oreal, cooking demonstrations, blood pressure screenings from the Kroger Pharmacy and women's health and skin safety discussions from Barbara Ann Karmanos Cancer Institute community educators along with a raffle to benefit the Institute.
Chevrolet, Buick, GMC and Cadillac will display their latest cars, giveaway tote bag premiums and let show attendees test drive cars to receive a $ 10 Target gift card.
Fire Fighters' charity fashion show will heat up the runway with modeling of their dress blues and bunker gear. Guardian Angel Animal Rescue will sponsor "Pawject Runway-Fido Fashion Show" featuring canine couture, essentials and adoption information.
Detroit area celebrity fashion show with clothing from Macy's will feature modeling by health reporter Lila Lazarus, University of Michigan's Fab Five Jimmy King, singing manicurist Quarter, fitness model Beth Lavalle, Hour Detroit magazine's top doctor and health and wellness expert Dr. Daniel Gordon and Zenergy Fitness founder Jen David. Spring makeup trends and helpful cosmetic tips will be part of the makeovers offered by Macy's beauty experts along with an array of new spring scents.
Inspiration Uncorked of Ferndale will encourage originality with information on their scarf decorating, wine glass painting, mosaics and jewelry making classes during their creative presentations.
"We're celebrating each day as attendees will be able to win $ 20 in show bucks every 20 minutes during show hours to spend at exhibitor displays; Pink Friday, instead of Black Friday, with specials from vendors exhibiting pink balloons; Saturday is Derby Day with free tickets to next year's show for anyone wearing a fancy hat; and Sunday is Mother & Daughter Day," said Anderson.
Other features include Scavenger Hunt with gifts hidden throughout the show each day; special gifts to the first 100 show attendees each day; Friday's Girls Night Out with free gifts and discounts for attendees entering after 5 p.m.; Sunday's Mother & Daughters Day sponsored by United Dairy Industry of Michigan with an insulated tote given to the first 500 show attendees, gifts and prizes; and more than 400 exhibitors displaying cosmetics, fragrances, lingerie, purses, shoes, gifts, décor items, food, arts and crafts, clothing, fashion and accessories.
The Michigan International Women's Show is presented by The Detroit News and sponsored by Kroger, Chevrolet, Buick, GMC, Cadillac and United Dairy Industry of Michigan. Suburban Collection Showplace is located at 46100 Grand River Avenue between Novi and Beck Road in Novi. Show hours are 10 a.m. – 8 p.m. Thursday; 10 a.m. – 9 p.m. Friday; 10 a.m. – 8 p.m. Saturday; and 11 a.m. – 6 p.m. Sunday. Admission is $ 10; youth 6 – 12 are $ 5 and children 5 and under are admitted free with a paying adult. Online advance tickets are $ 8 online. Discount tickets are available at Kroger for $ 7. Group tickets for 4 or more are offered in advance online for $ 8. Thursday admission after 3 p.m. is $ 3. Happy Hours tickets after 5 p.m. on Friday and Saturday are $ 5. On site parking is available for $ 5. For more information and exhibitor coupons, visit http://www.InternationalWomenShow.com or call (800) 849-0248.