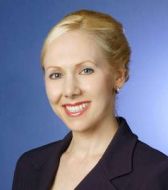 (PRWEB) April 10, 2012
The ReFit concept by Viora is the ultimate solution for treating loose skin following excessive weight loss, whether it be via childbirth, diet, exercise or surgical procedures.
A viable alternative to plastic surgery, ReFit provides a non-invasive, painless solution to lax and sagging skin. ReFit patients experience significant improvements in the appearance of their skin, with no down-time necessary.
Editors, Bloggers, and Media professionals are invited to a unique opportunity to talk face to face with, board certified, dermatologist Dr. Nicola Hayre and her ReFit patient at a press conference in NYC:
Date & Time: Friday, April 27th, at 10:00am

Location: Damali, 574 5th Avenue, New York, NY, 10036 (6th Floor)
Please RSVP by email to Andrea Tiede at andrea (at) vioramed (dot) com. Please include in your email your contact information and your media company name.