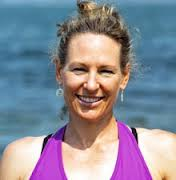 (PRWEB) July 30, 2014
This winter Integrated Health Yoga Therapy (http://www.ihyt.org/) will be hosting a two-part Restorative Yoga Teacher Training featuring Vancouver-based yoga therapist, instructor, and teacher trainer Tianne Allan (http://www.yogatianne.com/) whose buoyant expression of her unique blend of experience and knowledge in the physical, mental, and spiritual aspects of healing reflects IHYT's own wholistic approach combining the subtleties of yogic tradition with modern scientific practice and research.
This training combines a broad and rigorous groundwork of knowledge and expertise with ample opportunity and guidance for practical application. It is part of IHYT's 800-hour Yoga Therapist certification (Level 2) and takes place November 26 to Dec. 1 (Part 1) and Dec. 3 to Dec. 10 (Part 2) 2014 at IHYT's Hamilton Ontario location. It covers Restorative Yoga and Restorative Therapeutics for certified yoga instructions looking to upgrade their skills and level of certification but is also recommended for anyone wanting to incorporate restorative practice into their work or personal lives, including serious yoga students, body workers, physical therapists, nurses, and health professionals in the field of body-mind medicine and psychology. For full curriculum and details check out http://www.ihyt.org/#!restorative-yoga-teacher-cert/c1j1z.
Restorative yoga, for the uninitiated, works to relax and restore body, mind and spirit with the use of long, gentle, prop-assisted poses, sometimes in conjunction with breathing exercises, meditations, visualizations, and other traditional yogic mind-body techniques. Its calming effects can help patients manage fatigue and stress, recover from illness or injury, deal with depression, anxiety, or grief, and improve general health.
Tianne Allan came to restorative yoga after competing as a 'driven' high-performance athlete from the age of 7. Her initial experience of yoga was doing power yoga to help her recover from a herniated back. Then while crossing the road she was hit by a car and her relationship with her body changed. She could no longer compete at the same high level, and she needed something to fill that gap. She found it in an unexpected place: the quiet and peace of restorative yoga.
In the midst of her recovery, "through the journey of finding out what I could do, I found this wonderful healing and rejuvenating practice and I was just blown away by the power and strength of that practice, more of an inward power as opposed to an outward power [. . .] The first moment we did that restorative I remember feeling a huge awakening within, a feeling that this was something powerful on a much more nourishing and sustaining level."
In an era where stress seems unavoidable and uncontrollable and simple refuges such as sleep and relaxation continue to elude so many of us, the role of restorative yoga is changing from a niche therapy to something that can benefit almost everyone. One of Tianne's recent favourite quotes looks at the situation humorously:
"If you can start the day without caffeine, if you can resist complaining about troubles, if you can take criticism and blame without resentment, if you can conquer tension without medical help, if you can relax without liquor, if you can sleep without the aid of drugs, then you're probably the family dog."
One powerful application of restorative yoga, and one of Tianne's foremost areas of expertise, is in improving our quality of sleep. Restorative practices allow the patient to reduce and manage the stresses that typically interfere with sleep. According to Tianne Allan, quality sleep can strengthen our bodies, sharpen and clarify our minds, increase our energy and stamina, make us more emotionally stable, invigorate our creativity, and improve our relationships with ourselves and others.
"If I said to people, I've got this amazing new health supplement," she jokes, "[. . .] How much would you pay for it? [. . .] The truth is, sleep is free. Similarly breath is such an important part of our health and vitality and we don't pay attention to it either. Sometimes if we put a price on something we value it more."
One of the beautiful things about sleep, according to Tianne, is that after a day full of outward influences we are able to "surrender inward and reconnect with what makes us unique." In a sense, then, sleep is an apt metaphor for restorative yoga itself. Restorative yoga adapts to our unique strengths and weaknesses, and by drawing us inward and reconnecting us with who we truly are it allows us to better manage our issues and their influence on our lives. And much like sleep, restorative yoga has both spiritual and scientific benefits.
Tianne Allan's knowledge, experience, wisdom, and exhilaration make her a perfect fit with IHYT's passionate and meticulous approach to Restorative Yoga Teacher Training. For more information on Tianne and other members of IHYT's distinguished faculty check out http://www.ihyt.org/#!faculty/cjg9, as well as http://www.ihyt.org/#!programs/cnnj for information on all IHYT Programs.
About Integrated Health Yoga Therapy

IHYT is a yoga therapy school for a wide range of health professionals whose practices might benefit from the skill-sets and philosophy underlying therapeutic yoga. Yoga therapy is becoming more and more recognized and utilized by the medical-scientific community as a safe and effective complementary therapy and treatment in a wide range of conditions. IHYT offers a carefully selected curriculum of evidence-based educational programs taught by faculty who are leaders in their respective fields, as outlined on our website at http://www.ihyt.org/.