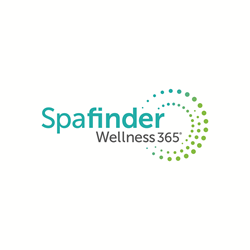 Miami, FL (PRWEB) June 04, 2015
Spafinder Wellness 365™ today named the 20 categories that will establish the top global wellness travel destinations in the company's second annual Wellness Travel Awards. The categories, which range from "Best for Fitness" to "Best for Healthy Cuisine" to "Best for Mind & Spirit" will be given to the spas, hotels/resorts and retreats offering exceptional wellness experiences in each designation. The program will also honor the top properties on six continents with Crystal Awards and present Country Awards to winners in scores of countries and regions throughout the world.
"We are excited that this year's nominees will be honored in even more categories and nominated by an expanded panel of 33 journalists and experts from around the world," said Spafinder Wellness, Inc.® Chief Brand Officer Mia Kyricos. "Not only are we excited for our industry, but also for consumers who will have the opportunity to cast votes for their favorite wellness destinations."
To ensure the most deserving wellness travel properties are recognized, a detailed three-part approach is used to select winners. First and second steps consist of nominations curated by the global panel, followed by voting by consumers. Step one of the nomination process is underway, and consumer voting will kick off in July.
Winners of the 2015 Wellness Travel Awards will be announced at the World Travel Market (WTM) in London on November 4. A new wellness hub, the WTM Wellness Lounge, will also be launched at the WTM in association with Spafinder Wellness 365, highlighting the rapid growth of a sector that is valued at $ 3.4 trillion annually, according to the 2014 Global Spa & Wellness Economy Monitor.
The Wellness Travel Awards is the only awards program dedicated to honoring spas, hotels, resorts and retreats that offer stellar experiences and programs to the rapidly growing number of consumers seeking healthy vacations and travel.
The complete list of categories includes:

Best for Fitness

Best for Weight Loss

Best for Nutrition

Best for Healthy Cuisine

Best for Couples

Best Overall Healthy Living Program

Best for Outdoor Adventure & Activities

Best for Going Solo

Best for Girlfriend Getaways

Best New Spa & Wellness Property

Best for Medical Services

Best for Hot Springs

Best for Affordability/Budget

Best for Mind & Spirit

Best for Families

Best for Beauty & Anti-Aging

Best for Men

Best for Yoga

Best Eco-Friendly & Sustainable Property

Best for the "Wow" Factor
Descriptions for each category are available at http://www.wellnesstravelawards.com/wellnesstravelawards2015/categories.
About Spafinder Wellness, Inc.®

Spafinder Wellness, Inc.® is the world's largest media and marketing company for the spa and wellness industry and the leading consumer resource for feeling good and living well all year round. With nearly 30 years of experience as a spa and wellness authority, millions of people find inspiration to keep well every day via the Spafinder Wellness 365™ brand, also known for its widely distributed gift cards—available at 70,000-plus retailers worldwide—and its global network of 23,000-plus spas, salons, fitness, yoga and Pilates studios and travel destinations. The company's Corporate Wellness 365™ division offers incentive products and partnerships that help to foster wellness in the workplace. Learn more at spafinder.com, spafinder.co.uk and spafinder.ca.