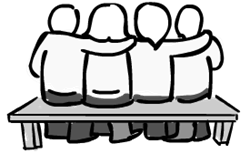 Los Angeles, CA (PRWEB) June 15, 2015
A recent study in the journal Obesity Surgery reports that intimate relationships may be improved by successful weight loss procedures, notes a June 4, 2015 Psych Central article. "It's not surprising that the shared experience of weight loss combined with general improvements in health and self-esteem would lead couples to report increased feelings of closeness and improved intimacy," said Dr. Feiz and Associates, the offices of bariatric surgeon Michael Feiz, M.D., F.A.C.S. "Still, this is only the latest of a large number of very real health, psychological, and social benefits that have been directly linked to successful weight loss procedures." Below are some of the other proven benefits pointed out by Dr. Feiz and his medical team.


    Type 2 diabetes is one of the most serious comorbidities directly associated with obesity, so it was not too surprising that medical researchers found significant improvements in people who had lost weight thanks to weight loss surgeries. However, as has been widely reported since 2013, researchers have found that weight loss surgeries appear to cause an indefinite remission of the devastating condition. Type 2 diabetes is a major risk factor in such conditions as stroke, heart attacks, and kidney failure.
    Alongside diabetes, high blood pressure is also a potentially deadly "silent killer" often directly associated with obesity. Studies, such as a 2006 effort at the University of Pittsburgh Medical Center, have confirmed that weight loss caused by surgical procedures led to long term improvements in hypertension. A third of the participants in the 2006 study were able to discontinue taking blood pressure medications following their surgery and weight loss.
    As reported last April in the International Business Times and elsewhere, a Spanish study reviewing 21 different scientific papers on the impact of weight loss surgery found significant improvements not only in physical wellbeing, but in overall psychological quality of life. The study by researcher Alejandro Magallares theorized that, while weight loss surgery is not by any means a cosmetic procedure, the alleviation of social stigma related to severe obesity may have been largely responsible for any psychological benefits.
"We've known for a long time that bariatric procedures lead to happier and healthier lives for our patients, but the ongoing drum beat of continued good news about the positive effects of quality bariatric surgery should encourage severely obese men and women to seriously consider a procedure," said Dr. Feiz and Associates.
For further information, call Dr. Feiz and Associates at (800) 868-5946 or learn more online at http://www.drfeiz.com.