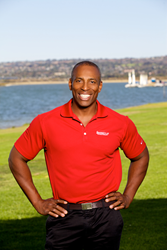 San Diego, CA (PRWEB) February 17, 2015
The popular all-natural supplement brand, Liporidex, announces its desire to work with former NFL players who may be struggling with losing weight once their professional career is over.
"We couldn't be more excited to partner together with NFL players to help them achieve their goals that once seemed impossible," stated CEO and founder of Liporidex Dr. Emeka B. Okwuje. "Our Fitness Formula was designed around our line of all-natural, MD formulated supplements, and is the key to achieving safe and lasting weight loss success," said Okwuje.
Through their highly effective and customized nutritional and exercise plans, Liporidex will be working with athletes to mix up their fitness and nutrition regimens, and focusing on their mindset to ensure explosive results. The Liporidex Fitness Formula is unlike any other weight loss program. Developed around Dr. Okwuje's Four Pillars of Lasting Weight Loss, it offers customers expert nutrition and exercise planning built around Liporidex supplements, as well as unlimited behavioral modification support and motivational coaching. Liporidex supplements help maximize the results of diet and exercise by leveraging principles of human physiology, paired with the results of sound scientific research.
Liporidex offers high performance supplements that are MD formulated, all-natural, scientifically researched, safe and effective, and that help enhance overall health and fitness. The Liporidex Fitness Formula is a solution for living an enhanced lifestyle, and consists of personalized nutritional guidance and support from their expert panel of physicians, registered dietitians, certified personal trainers and behavioral coaches, along with safe and effective supplements to turbo charge results. This precision-engineered plan will guarantee success for individuals and athletes looking to lose weight quickly, maintain weight loss and get stronger.
About Nuretix Research Labs, LLC
Headquartered in San Diego, California, Nuretix Research Labs, LLC is a privately owned and operated company dedicated to the research, development and production of high quality, safe and revolutionizing nutritional supplements and metabolism boosters. Dr. Okwuje launched the company in 2007, bringing to life the careful collaboration of medical and fitness professionals in the form of Liporidex Fitness Formulas. Each of their diverse supplements is manufactured to meet or exceed all applicable industry standards. Liporidex supplements are 100% natural, consist of ingredients that have been put through the rigors of clinical testing for over 35 years, and are ranked among the best fat burners that work on the market. Visit myliporidex.com for more information or connect with the company via Facebook and Instagram.
###