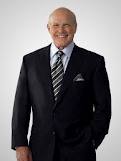 Coral Springs, FL (PRWEB) April 07, 2012
Money is the motivating factor in all that is done. It is the driving force for businesses, employees and customers. Businesses want to use it wisely, employees want to be rewarded with it and customers want to save it. Financial planning services are in abundance to assist the public in investing it for the future. Hordes of people crowd stores to buy mega million dollar lottery tickets. Money can buy a restful retirement after a stressful career ends. Today in America TV and its guests review the options available in the Inside Finance series.
Today in America with Terry Bradshaw brings viewers engaging stories about what's happening in different fields around the country and around the world. Former NFL great Terry Bradshaw is recognized as one of the greatest sports legends in football history. He holds the distinction of being the first quarterback ever to win four Super Bowl Championships. His skill and talent on the field resulted in being given the Most Valuable Player distinction twice in his career.
Following retirement from pro football in 1984, Bradshaw worked steadily on television. He became a Color Analyst for CBS Sports on their NFL broadcasts and later one of their in-studio co-hosts. He eventually joined The NFL Today. After ten years with CBS, Bradshaw joined Fox Sports in 1994. He became one of the co-hosts and analysts on Fox NFL Sunday. Bradshaw is well known for his down-to-earth personality and is often requested to speak at corporate events. His celebrity resulted in being selected a spokesperson for Nutrisystem, the weight loss program.
Today in America with Terry Bradshaw is a television series that informs viewers on a variety of topics, trends and relevant issues impacting our nation and the world. The show is filmed throughout the United States and Canada and is broadcast nationally and regionally on a variety of cable television networks. For more information about the show or its host, please visit http://www.todayinamericatv.com.