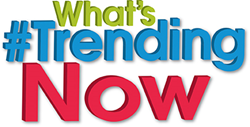 West Palm Beach, FL (PRWEB) July 03, 2014
With summer in full swing, everyone's looking to have some fun in the sun! And entertaining at home can be just the ticket! From backyard barbeques to pool parties, a summertime get-together is the perfect way to create memories and celebrate with friends and family.
News Media Group recently completed a satellite media tour with Lifestyle and Trends expert Justine Santaniello, where she shared her ideas and tips for a successful summer party! The tour is featured on the lifestyle website http://www.InTheNews.TV.
"The best thing about summer entertaining is the overall easy-going vibe! When else can you get away with simple recipes and using paper products?" said Justine. "When you're the host you want to do as much as you can to keep things smooth and simple the day of the party. Making grocery lists, shopping ahead and prepping what you can the day before are the small things that can make a big difference.
No need to be a chef to pull off the perfect summer shin dig. Here are some of Justine's favorite tips, ideas and recipes to make it easy and delicious for a perfect summer get-together!
LG's 4 Door Refrigerator with Door-in-Door® and CustomChill™ Drawer offers 30 cubic feet of capacity, which is perfect for stocking up for the next summer barbecue or family party. From yogurt to juice boxes or water bottles, LG's Door-in-Door® design keeps the family favorite snacks easily accessible. Simply push the button on the right-hand door to release the magnetic seal and access the refrigerator's outer compartment. Because food can be accessed without opening the entire refrigerator, it reduces cold air loss by up to 47-percent* and helps keep food fresher longer. And thanks to the versatile CustomChill™ drawer, consumers have additional refrigerator and freezer space when they need it. *Percent reduction in exchange rate of air between opening the Door-in-Door® compared to one French door for 10 seconds. Results based on testing of comparable LG model with same door-in-door design. For more information, visit http://www.lgusa.com/doorindoor
Avocados from Mexico are available year round and can be found in your local grocery store in the produce aisle. Grown in the fertile orchard land in the state of Michoacán, near the Pacific Coast, Hass avocados from Mexico have a smooth and creamy taste and texture. Consumers are assured of getting consistent supplies of high quality Hass avocados from Mexico throughout the year. Avocados from Mexico have 50 calories and contribute nearly 20 vitamins and minerals per 3 slices (1 oz.) serving. They contribute the "good" fats to the diet, and are virtually the only fruit that has "good" monounsaturated fat. Avocados are versatile, and can bring a creamy, delicious flavor to many recipes. Visit http://www.avocadosfrommexico.com for more information and recipes.
Giving fans another reason to smile, Dreyer's and Edy's Ice Cream is rolling out two NEW limited edition flavors for summer in both Grand and Slow Churned: Fun n' the Sun Banana Split and Summer in the City Cheesecake. This summer Dreyer's and Edy's is also turning scoops into smiles with the return of the "A Reason to Smile" campaign partnership with Operation Smile. Fans can help the brand gift 500 life-changing surgeries to children with cleft lips and cleft palates through a partnership with Operation Smile by visiting the Dreyer's or Edy's Facebook page and engaging with a stamped "A Reason to Smile" post throughout summer. Visit http://www.Dreyers.com or http://www.Edys.com for more information.
GREY GOOSE Le Melon is a discerning combination of the World's Best Tasting Vodka and the prized essence of ripe, juicy Cavaillon melons. The introduction represents yet another passionate pursuit in GREY GOOSE maître de chai, Francois Thibault's journey to achieve an extraordinary standard in the super premium flavored vodka category. Every aspect of the creation of GREY GOOSE® is focused on crafting vodka of unmatched quality, beginning with the very best ingredients from France – soft winter wheat from the Picardy region and spring water from Gensac-La-Pallue, in the Cognac Arrondissement (Region) that is naturally filtered through limestone. Visit http://www.greygoose.com for additional recipes and product information.
For more information about all of the featured products, visit http://www.InTheNews.TV.
About News Media Group Inc.

Founded in 2009, News Media Group Inc. (NMG) produces original television and radio programming with industry experts and celebrities that help public relations professionals gain media exposure for their brands and clients. Based in West Palm Beach, Fla., with studio locations in South Florida, New York and Los Angeles, News Media Group is a leader in organizing and producing high profile Co-Op and Exclusive Satellite Media Tours (SMTs), Radio Media Tours (RMTs) and Ground In-Studio Media Tours (GMT's) throughout the year with Fortune 500 and other leading companies and public relations agencies. NMG shares these trends with consumers through its technology website, KillerApps.TV, and its consumer lifestyle website, InTheNews.TV and their "What's #Trending Now" segments.

Visit http://www.newsmg.com to learn more.
Contact:
Karl Wayne, Executive Producer

News Media Group Inc.

(334) 440-6397

Karl(at)newsmg(dot)com