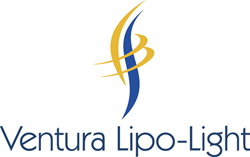 Ventura, CA (PRWEB) December 11, 2014
Interface Children & Family Services is one of Ventura County's leading nonprofit social service agencies. Founded in 1973, Interface works to prevent and heal the effects of child abuse, neglect and abandonment; domestic violence; family conflict and mental health issues. Through its many programs, the organization provides services across the social and economic spectrums in our community. Interface strengthens children, families and individuals to be safe, healthy and thriving members of Ventura County and its surrounding region's communities. Interface also operates the region's most comprehensive domestic violence program, including shelter, support and counseling.
"Interface is pleased to be the recipient of this gift drive. Many of the families who enter our shelters, have very few resources of their own and literally come with just the clothes on their backs. Efforts like these allow us to continue addressing the multi-faceted needs of families impacted by abuse, and alleviate some of the burden caused by financial stress especially during the holidays." –Nicholle Gonzalez-Seitz, Director of Family Violence Intervention.

 

Ventura Lipo-Light will be collecting the following items to help some of those families:

Gift cards to stores such as: Wal Mart, Target, Kmart, Big Lots, grocery stores, gas stations, local movie theaters, Santa Barbara Zoo, Skating Plus, Golf N Stuff, bowling, and more.
Personal Items in various sizes for both adults and children, such as: bras, t-shirts, pajamas backpacks, sweat suits, children's swim suits, among others.
General shelter items including, closet safes (electronic with key code), twin size mattresses, comforters, mattress covers, sheets and pillow cases, twin size bunk beds, standard size pillows and pillow cases, area rugs (size 5' x 7'), lamps, clock radios, heavy duty blankets and night lights. In addition, Interface has an Interface Amazon Wish List for those who are interested in donating, but are unable to drop off the items to Ventura Lipo-Light.
"It is a great time to give back and we have so many patients and friends that help us in this endeavor. In addition, we find a family in need each year and will sponsor them for the holidays, by giving them food, clothes and toys. A lot of times, these families are living in a shelter because they have lost their homes and our goal each year, is to make their holiday special, in any way we can," said Dr. Eric Prestin.
Ventura Lipo-Light is located at 1623 Goodyear Ave Suite B, Ventura, CA 93003. Please call (805) 658-8115 for information about the fundraiser or for any weight loss and/or body contouring/sculpting questions.
About Ventura Lipo-Light

Dr. Eric Prestin, D.C. has been serving Ventura and the surrounding communities in California for over thirteen years, offering Lipo-Light body contouring and spot-reduction, doctor-supervised weight loss programs, nutritional counseling, nutritional supplements, and detox programs.
About Interface Children & Family Services

Interface offers effective solutions to the urgent needs of families and individuals in crisis, annually serving 20,000 unique individuals within the region and an additional 150,000 people across the state in need through the 2-1-1 information and referral service. The 2-1-1 Information and Referral Service, a 24-hour comprehensive helpline for health and humans services support was the first 2-1-1 in the state, developed by Interface.
About NALA™

The NALA is a full-service marketing agency providing custom personalized service for small and medium businesses throughout the United States
PR Contact: Tiffani Tendell

ttendell(at)thenala(dot)com

805.650.6121, ext. 361
Find More Weight Loss Program Press Releases