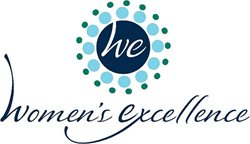 Lake Orion, Clarkston, Birmingham, Metamora, MI. (PRWEB) March 08, 2015
With the assistance of the da Vinci Surgical System — the latest evolution in robotics technology — the specialists at Women's Excellence can remove uterine fibroids through small incisions with unmatched precision and control. The benefits of a robotic myomectomy as compared to traditional open abdominal surgery are:

Potential increased opportunity for future pregnancy
Significantly less pain
Less blood loss
Fewer complications
Less scarring
A shorter hospital stay
A faster return to normal daily activities
The robotic surgical approach allows Women's Excellence to perform a minimally invasive, yet remarkably precise, comprehensive reconstruction of the uterine wall, regardless of the size or location of the fibroids. It is the unique level of control and precision that is achieved with robotics that allows them to provide what they believe is a far more precise and thorough reconstruction then could be achieved with traditional open surgery.
Women's Excellence is the most comprehensive obstetric and gynecologic office in Michigan. They also specialize in menopause, weight control, bladder control, endometriosis, robotic surgery, pelvic floor physical therapy, and midwifery services. The knowledgeable, well-trained, compassionate physicians and healthcare providers of Women's Excellence are taking new patients and are conveniently located in three locations throughout southeastern Michigan, Birmingham, Lake Orion, Clarkston and Metamora. For more information, visit http://www.womensexcellence.com.
Related Weight Loss Press Releases