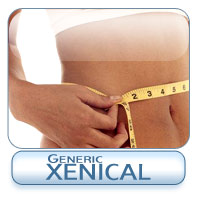 Oceanside,CA (PRWEB) October 17, 2012
Approved by the U.S. Food and Drug Administration (FDA) in 2000, Xenical is a weight loss aid that works by inhibiting digestive enzymes responsible for fat breakdown. According to a 2000 article by Amy Heck and colleagues published in the peer-reviewed journal entitled Pharmacotherapy, Xenical inhibits different types of lipase an enzyme that breaks down fat in the digestive tract resulting in decreased dietary fat absorption. Decreased fat absorption results in decreased caloric consumption, hence the eventual weight loss.
Both short-term and long-term trials have proven Xenical to be safe and effective. The intake of Orlistat 360 mg daily for 12 weeks resulted in 1.21 to 2.29 kilograms of added weight loss thats on top of the weight already shed from the studys diet program, reported a 1995 study by Madeleine Drent and colleagues published in the International Journal of Obesity and Related Metabolic Disorders.
In a two-year study by Michael Davidson and colleagues published in The Journal of the American Medical Association in 1999, participants who took orlistat 120 mg three times daily lost 8.39 to 9.13 kilograms, compared to 5.14 to 6.48 kg for those who did not take orlistat. Even cholesterol levels (specifically low-density lipoprotein levels) and insulin levels also improved with orlistat treatment.
An obese person with a body mass index (BMI) of 30 or more is qualified to take Xenical. An overweight person with a lower BMI of 27 may be given Xenical if he has risk factors for obesity-related conditions.

Xenical has been approved by the U.S. Food and Drug Administration for long-term use. Unlike other weight loss drugs, its effects are focused directly on the gastrointestinal system, instead of altering appetite by focusing on chemicals found in the brain.
Roche Laboratories also announced that the Xenical shortage is finally over. According to a statement released by Roche Laboratories, the shortage started due to manufacturing issues after a meeting with the European Medicines Agency. But starting last September 5, stocks of the drug are available once again for public consumption.
Side effects include oily stools which can cause considerable discomfort in certain patients. Fortunately, this effect tends to decrease with time.
Xenical, as with other weight loss drugs, is best used together with a diet and exercise program. To ensure that any weight loss program is both safe and effective, a medical consultation is recommended.
http://xenical-slim.blogspot.com/