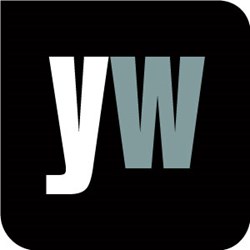 London, UK (PRWEB UK) 23 November 2013
Former 'EastEnders' star Martine McCutcheon has told how she has got her figure back after ballooning as a result of depression and fatigue illness ME, The Huffington Post reported November 4th. According to the article, Martine McCutcheon Shows Off Svelte Figure After Fighting Back Against Depression And ME, the actress has shed two-stone with a combination of exercise, diet changes and improving her mental wellbeing with anti-depressants. McCutcheon commented, I go to the gym, I walk, I do Pilatesmy jeans fit nicely now, so that makes me happy. I feel like I'm getting there again, which is wonderful. (http://www.huffingtonpost.co.uk/2013/11/04/martine-mccutcheon-figure-depression-picture_n_4211232.html)
Following this, Yourwellness Magazine felt compelled to look at exercises that can help to elevate the mood and combat depression. According to Yourwellness Magazine, Exercise is a well known mood elevator, but sometimes you need that extra boost for times such as this, there are certain exercises which can offer more benefits. We should all know by now the benefits of regular physical activity in order to maintain a healthy lifestyle, but many people arent aware that it can actually be great for our mental health too.' (http://www.yourwellness.com/2013/10/mood-boosting-exercises-improve-wellbeing/#sthash.I6AbpPN5.dpuf)
Yourwellness Magazine outlined four mood-boosting exercises:
1. Yoga. This has been linked with increased levels of GABA which is an amino acid and neurotransmitter which could lower anxiety and stress. The deep breathing exercises help to increase the flow of oxygen throughout the body, which is vital for organs and the brain.

2. Pilates. This exercise increases bodily awareness, which lowers stress and aids in relaxation, providing a better nights sleep.

3. Cycling. This seems to activate the brains neural circuits which help to provide feelings of alertness and energy.

4. Weight lifting. This improves cognitive ability, possibly die to the brain-derived neurotrophic growth factors which help the brain to generate new neurons.
To find out more, visit the gateway to living well at http://www.yourwellness.com.