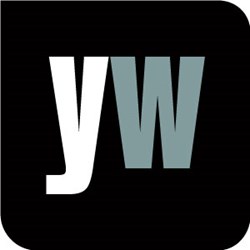 London, UK (PRWEB UK) 3 November 2013
The Governor's Council on Fitness wants Kansans to exercise more, Anchorage Daily News reported October 17th. The article, Kansas to begin campaign to encourage exercise, noted that a state-wide campaign to encourage exercise and combat obesity, called Get Active Kansas, begins on Saturday. The campaign features a new website where residents can log their physical activity, and receive credit for up to 60 minutes of exercise each day. The goal is to complete at least 600 minutes a month. That amounts to 30 minutes a day, five days a week. (http://www.adn.com/2013/10/17/3129263/kansas-to-begin-campaign-to-encourage.html#storylink=cpy)
With this in mind, Yourwellness Magazine outlined how different supplements aid exercise efforts. Yourwellness Magazine commented, So youve decided to lose a little bit of fat and pack on a little bit more muscle. You think, hey, maybe a supplement could give you the wellness edge you need. However, when you go to your local health food store, you have no idea where to begin. There are so many supplements out there, how do you know which ones will actually benefit your well-being? On top of your healthy diet and cardio and various weight-training exercises, there are six scientifically researched supplements that can help you in your quest to reach your physical best. (http://www.yourwellness.com/2013/10/supplement-savvy-which-ones-will-help-your-workouts/#sthash.3PM8VU9l.dpuf)
Yourwellness Magazine outlined the six supplements that can help with workouts:
1. Branched Chain Amino Acids (BCAAs): Taking BCAAs before and after exercise can reduce muscle soreness and help when glycogen stores are depleted.
2. Creatine. Supplementing with creatine when performing resistance-training exercises increases insulin-like growth factor-1 (IGF-1) by more than 20%.
3. Protein bars and powders. These provide a quick way to get protein, essential fats and carbs after a workout.
4. Conjugated Linoleic Acid (CLA). CLA helps exercisers lose weight while preserving their muscle tissue.
5. Glutamine. Glutamine can reduce inflammation and infection, which prevents sickness from getting in the way of training.
6. Multivitamins. These can prevent vitamin deficiency.
To find out more, visit the gateway to living well at http://www.yourwellness.com.
Find More Lose Weight Press Releases