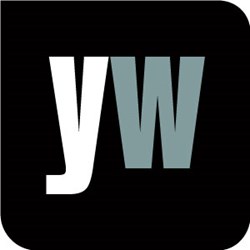 Gatwick, West Sussex (PRWEB UK) 3 November 2013
Miley Cyrus has been criticised by mental health charities for mocking Sinead OConnors bipolar disorder, The Independent reported on October 4th. According to the article, British mental health charities slam Miley Cyrus for mocking bi-polar Sinead O'Connor, Cyrus retweeted OConnors previous tweets about bipolar disorder which the Nothing Compares 2 U singer has openly struggled with in order to discredit her opinion on Cyrus Wrecking Ball video. Paul Jenkins, CEO of charity Rethink Mental Illness, commented, Miley's tweet appears to be an attempt to discredit Sinead by highlighting her mental health problems. If that is the case, it is a cruel and unkind response. Sinead O'Connor has helped break down the stigma surrounding mental illness by speaking openly about her own struggles. (http://www.independent.co.uk/arts-entertainment/music/news/british-mental-health-charities-slam-miley-cyrus-for-mocking-bipolar-sinead-oconnor-8859412.html)
Following this story, Yourwellness Magazine explored the factors involved in living with bipolar disorder. Yourwellness Magazine noted, Although it is usually a long-term condition, effective treatments for bipolar disorder combined with self-help techniques can limit its impact on your everyday life. (http://www.yourwellness.com/2013/05/living-with-bipolar-disorder/#sthash.cqpHijZ9.dpuf)
1. Diet and exercise. Exercise can help reduce the symptoms of bipolar disorder and, combined with a healthy diet, it can reduce some of the side effects of medications, including weight gain, diabetes and cardiovascular disease.
2. Self care. This involves the patient taking responsibility for their own wellbeing, preventing illness or accidents and caring more effectively for minor ailments and long-term conditions. Self care enables patients to live longer, have less pain, anxiety, depression and fatigue, have a better quality of life and be more active and independent.
3. Self-management programmes. These aim to help people with bipolar disorder take an active part in their own recovery, so that theyre not controlled by their condition.
4. Talking about it. Some people with bipolar disorder find it easy to talk to family and friends about their condition and its effects. Other people find it easier to turn to charities and support groups.
To find out more, visit the gateway to living well at http://www.yourwellness.com.